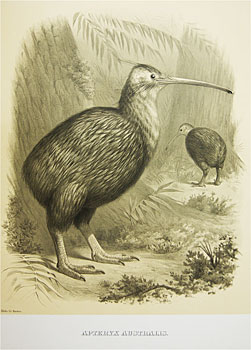 2.
Charles Barney Cory American 1857 - 1921
Apteryx Australis (Kiwi) c. 1881
Lithograph
68 x 53 cm
Inscribed Apteryx Australis
est. $800 - 1,200
Fetched $1,100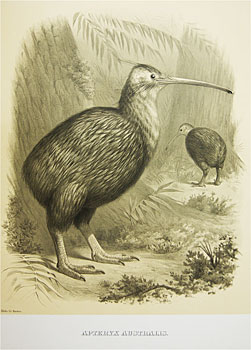 Relative size
American ornithologist Charles Barney Cory published by subscription The Beautiful and Curious Birds of the World, a work containing twenty double elephant folio size plates, 27" x 21", an edition of 200. The work was delivered to subscribers in seven parts from 1880 to 1883. The birds pictured were exotic and uncommon, including the Kiwi and the extinct Dodo and Great Auk.