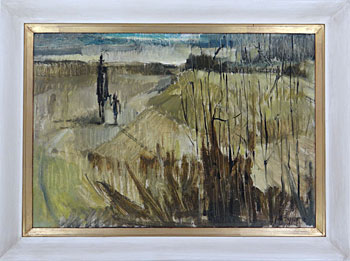 15.
Garth Tapper 1927 - 1999
Autumn
Oil on board
45 x 64 cm
Signed & dated 1965
est. $4,000 - 6,000
Fetched $4,250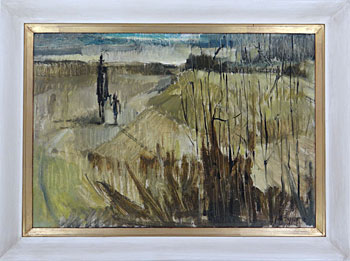 Relative size
Tapper graduated from Elam in 1951, painting until his death in 1999. Much of his art, particularly the figurative work, documents human interactions in the everyday life of New Zealanders. Tapper masterfully captures those moments in time.
I am not an innovator. I am not a creative painter. I am a recorder... [my work] is a translation... an observation... a realisation of things in the universe... Tapper said. He was a social realist, an artist who is interested in the details of social life, or the way people interact with each other.