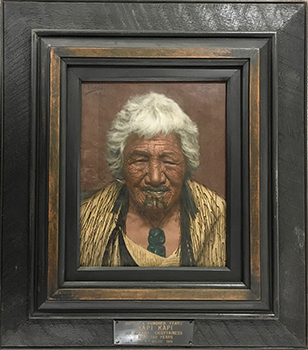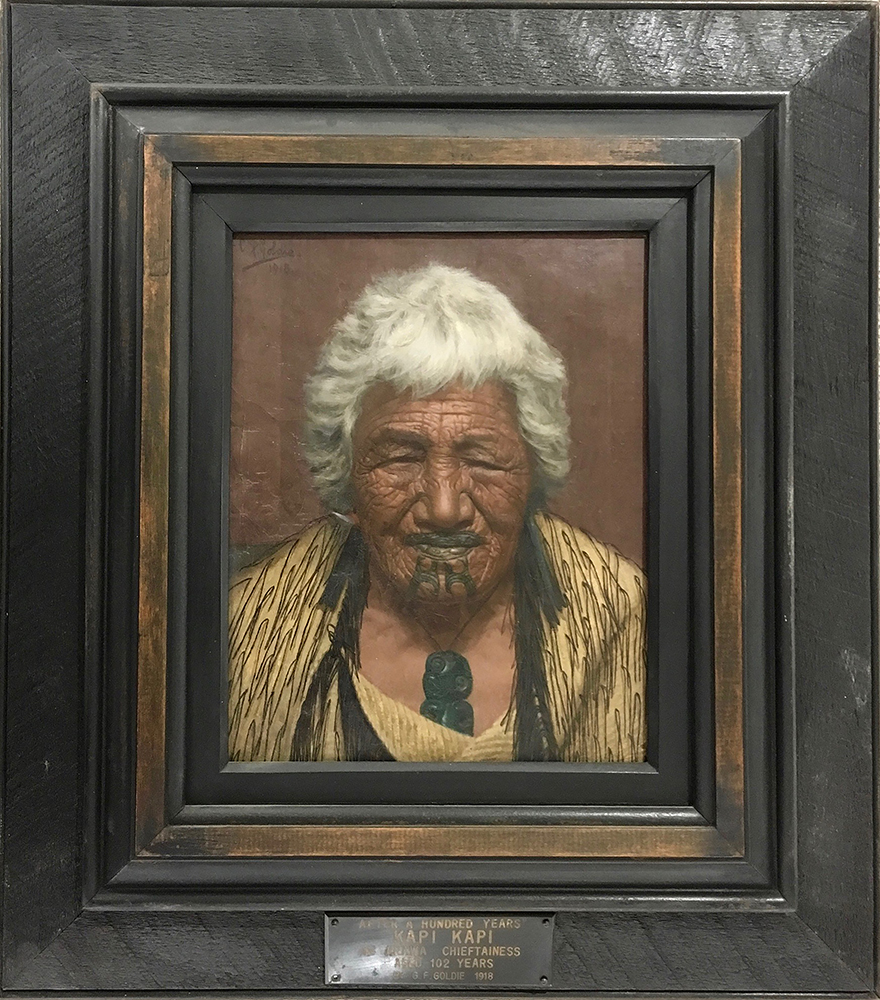 30.
Charles Frederick Goldie
After a Hundred Years - Kapi Kapi ( An Arawa Chieftainess) aged 102 years
Oil on canvas
24.2 x 19.1 cm
Signed & dated 1918
est. $180,000 - 260,000
Fetched $384,000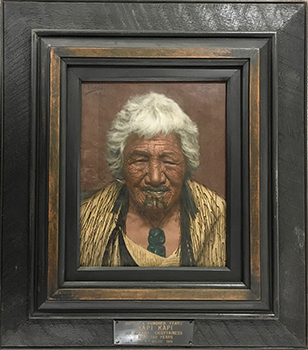 Relative size
Provenance: V E Donald Family Collection John Leech Gallery label affixed verso
A recently discovered work not included in the Goldie catalogue raisonné On the market for the first time
Ahinata Te Rangituatini, also known as Kapi Kapi, of Rotorua (c.1800 -1902) was one of Goldie's favourite sitters and he painted her at least twenty two times. She was an Arawa Chieftainess, a member of the Tuhourangi tribe living at Whakarewarewa. The sister of the Arawa chief Haerehuka, Kapi Kapi survived the 1886 Tarawera eruption and witnessed the assault of Pukeroa Pa at Ohinemutu. On her shoulders were scars of wounds self-inflicted with pieces of obsidian as a sign of mourning. According to the historian and friend of Goldie, James Cowan, Kapi Kapi worked until the end of her long life, evidence, in his opinion, that the 'old-time Maori' were 'truly a Spartan race'. Kapi Kapi was renowned for her moko, which Goldie depicted in fine detail.
According to Cowan, she was the only Maori woman painted by Goldie who had a rare spiral nostril tattoo. She died at the age of 102 after falling into a hot pool, it is said deliberately as was the custom among some of the aged Maori.
Reproduced with the kind permission of Alister Taylor. C F Goldie: His Life & Painting and C F Goldie: Prints, Drawings & Criticism, Alister Taylor & Jan Glen, 1979