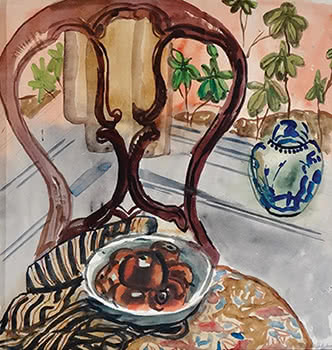 41.
Frances Hodgkins
Still Life No. 3
Watercolour
45 x 44 cm
Signed
est. $30,000 - 40,000
Fetched $32,000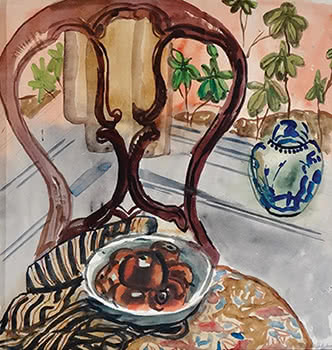 Relative size
Exhibited: Claridge Gallery, London, 1928
Provenance: Alix Strachey (née Sargant-Florence) and James Strachey, the brother of acclaimed British writer and critic Lytton Strachey (1880 - 1932) Collection of Simonette Strachey, then bequeathed to British owner
Alix Strachey (1892 - 1973), née Sargant-Florence, was an American-born British psychoanalyst. She and her husband, translated the publication titled The Standard Edition of the Complete Psychological Works of Sigmund Freud into English.