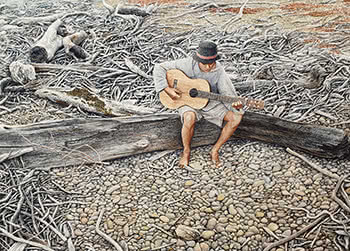 55.
Mark Cross (b. 1955)
Harmony Amidst Chaos
Watercolour on paper
52 x 72.5 cm
Signed
est. $4,000 - 6,000
Fetched $6,500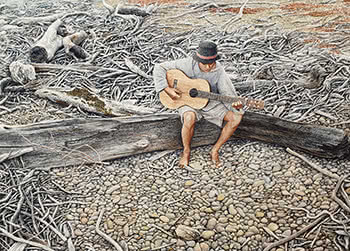 Relative size
PROVENANCE Collection of the Artist
One of my most intricate of watercolour paintings using the dry-point technique, this was a result of an eventful freedom camping trip with the artist John Pule and our children, through Te Erewera to Wairoa and around the East Cape of Te Ika a Maui in the summer of ninety ninety two / three. Son Mario modelling here while strumming away at one of the driftwood strewn beaches, Omaio, north-east of the Motu River.
Mark Cross