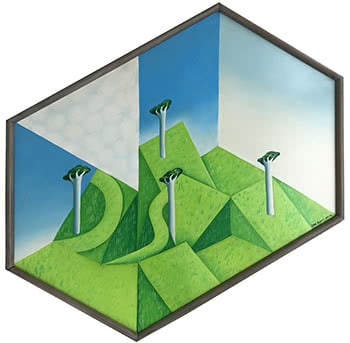 54.
Ian Scott (1945 - 2013)
The V of Light No. 2, 1969-70
Oil on board
57.5 x 88 cm
Signed & dated 1969 - 70
est. $20,000 - 30,000
Fetched $39,000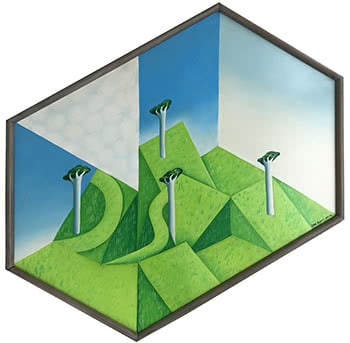 Relative size
PROVENANCE
Collection of the Artist's brother since 1970
This early sub-series hexagon is likely one of Scott's first geometric paintings. Significant in its own right, the importance of this work increases when taking into account the creative journey of the artist through the different series of his works. The V of Light No 2. 1969-70 long preceded, but clearly points the way to the well known Lattice paintings.