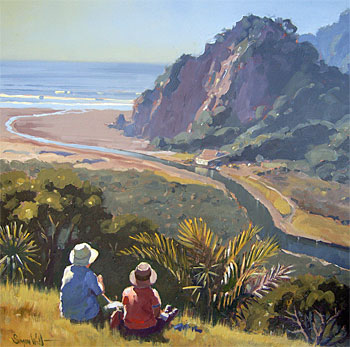 7.
Simon Williams
Vantage Point, Karekare
Oil on canvas
60.5 x 60.5 cm
$2,500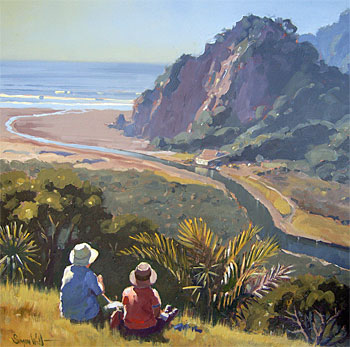 Relative size
Karekare is half an hours drive west from Waitakere City. Four streams make up the Karekare catchment. Beginning high in the Waitakere Ranges, the streams flow to the west through steep sided valleys of regenerating native bush.
There are sheltered valleys under giant Puriri trees with nesting Kereru on windswept ridges with plunging views of bush and beach.