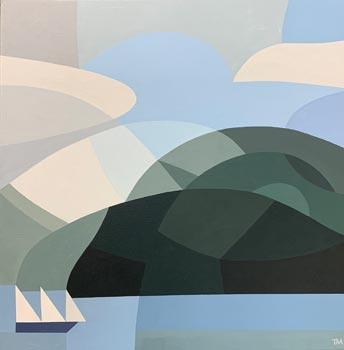 16.
Timon Maxey
Doubtful Sound
Oil on belgian linen
40 x 40 cm
$3,950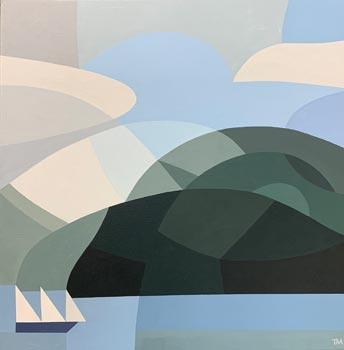 Relative size
In this tranquil rendition of Southern majesty the viewer looks seaward from the Malaspina Reach of Doubtful Sound.
The landmass in the centre is Bauza Island. In the foreground Maxey places a stylised image of the Fiordland Navigator in full sail. Inspired by the striking simplicity and beauty of the landform, the artist expertly plays with tones of blue and grey in this sophisticated composition.