International Art Centre's $2million Auction held 22 July
Wed, 05 Aug 2015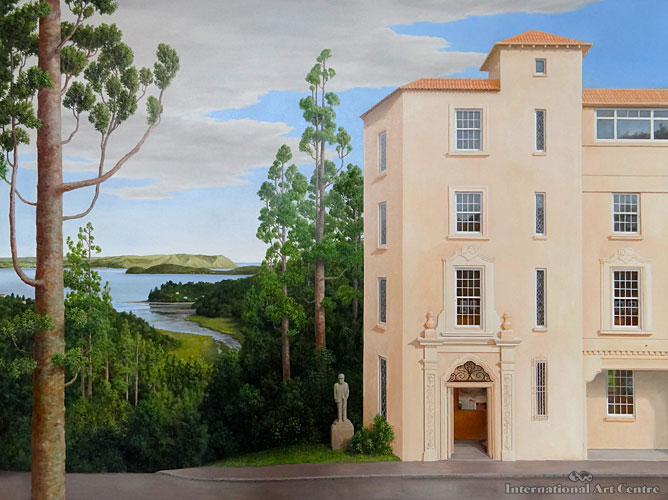 July's Important, Early & Rare catalogue included many outstanding works, realising a sale total of over $2 million, including post auction sales, and as a result, the highest grossing auction result in two years.
Many records were achieved including the highest New Zealand auction price for 2015 when $492,500 (including premium) was paid for Horace Moore-Jones 'Simpson & His Donkey', also a record for a work by this artist. The second highest price for a painting sold at auction in 2015 was achieved with Frances Hodgkins 'Monastery Steps' which fetched $375, 200 (including premium). This is the second highest price paid for a work by this artist at auction. A bid of $79,000 (including premium) for Lois White's 'Weeping Women' set the record for this artists work sold at auction. A record price for the work of a foreign artist saw Doris Clare Zinkeisen's oil of an antipodean princess fetch $35,175 (including premium).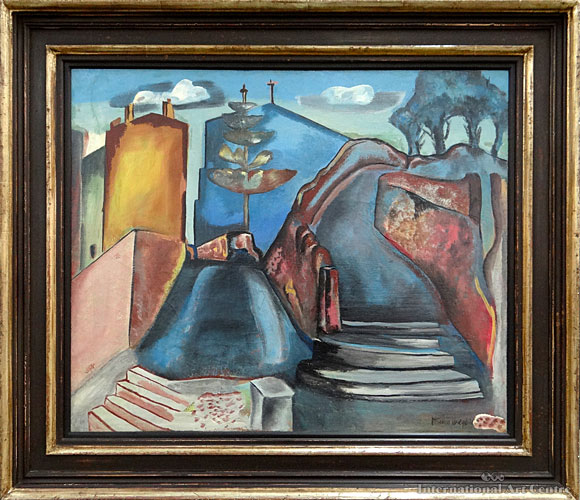 Works by the late Sir Peter Siddell continue to trend well with sales of over $170,000 achieved at this auction. International Art Centre has sold over $1.5million worth of Siddell's paintings at auction. Of note was the $29,000 hammer price ($34,175 including premium) bid for Peter McIntyre's 'Rangitikei River', far in excess of the $12,000 - $16,000 estimate. A small Raymond McIntyre gouache from the Estate of Evelyn Page sold for $23,450 (including premium) while four works by Samuel Coleridge Farr made a total of $19,356 (including premium). Bidders, receptive to quality works by major artists saw the stars aligned and the achievement of a post-auction sale rate of 90%.
Further exceptional works will be offered in our forthcoming October and November sales. Details of these consignments to be released over coming weeks. In the meantime we hope you enjoy our current auction catalogue showcasing Contemporary & Collectable Art - 12 August.