Frances Hodgkins finds a new home
Thu, 29 Jul 2021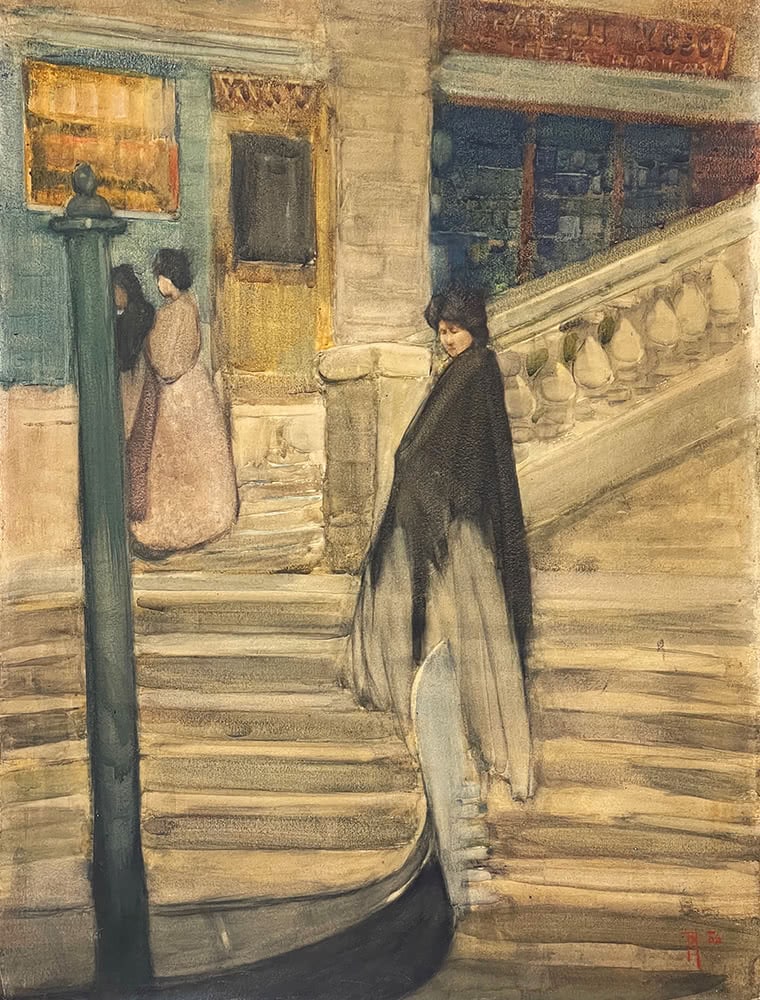 After nearly a century in private hands Frances Hodgkin's Rialto Steps realised $260,000 plus buyers premium at our auction 27 July. Estimated at $70,000 - 100,000, the painting attracted attention from \around New Zealand and further afield eventually selling to a private buyer in New Zealand in excess of $300,000 including Buyers premium.
It is enormously exciting when an unknown work by Frances Hodgkins comes on the market, not least when its location is incontrovertible. The Rialto was painted when Hodgkins stayed in Venice from early April to mid-July 1906. She had left New Zealand on 1 January that year after a two-year visit home. An engagement to American Thomas Wilby had been broken off, causing Hodgkins much heartache, so that her mother Rachel finally relented and allowed Frances to continue her work abroad. Hodgkins wrote guiltily from Venice begging her mother not to blame her, 'for I have been through a very wretched time but I hope now that I have succeeded in resolutely putting past things from me & am setting my face to the future as bravely as I can... (1)'
Rapidly falling under La Serenissima's spell, Hodgkins wrote again, 'To put Venice into words is impossible likewise is it impossible to put it into paint ... There is a fairy enchantment about it, a sort of Wizardry that can't be expressed. It is better to be silent about it all than to use the wrong word or the wrong color... (2) She and her pupils stayed at Casa Frollo, a rather grand former convent with a lovely garden on the tranquil island of Giudecca. From there they could take the ferry across to Dorso Duro, and then walk to locations where they could sketch with ease, including crossing one of several bridges if they wished to go to San Marco or locations along the Grand Canal. Inevitably the canal was a favoured area, providing vistas of faded yet elegant palazzi and the wending back and forth of narrow black gondolas. However, it was also problematic because of the inevitable throngs of tourists, not to say the inquisitive local children; necessitating rising early in order to set up in a favoured corner before the streets became too crowded. The other side of the canal was more problematic, being the site of Venice's bustling fruit and vegetable market.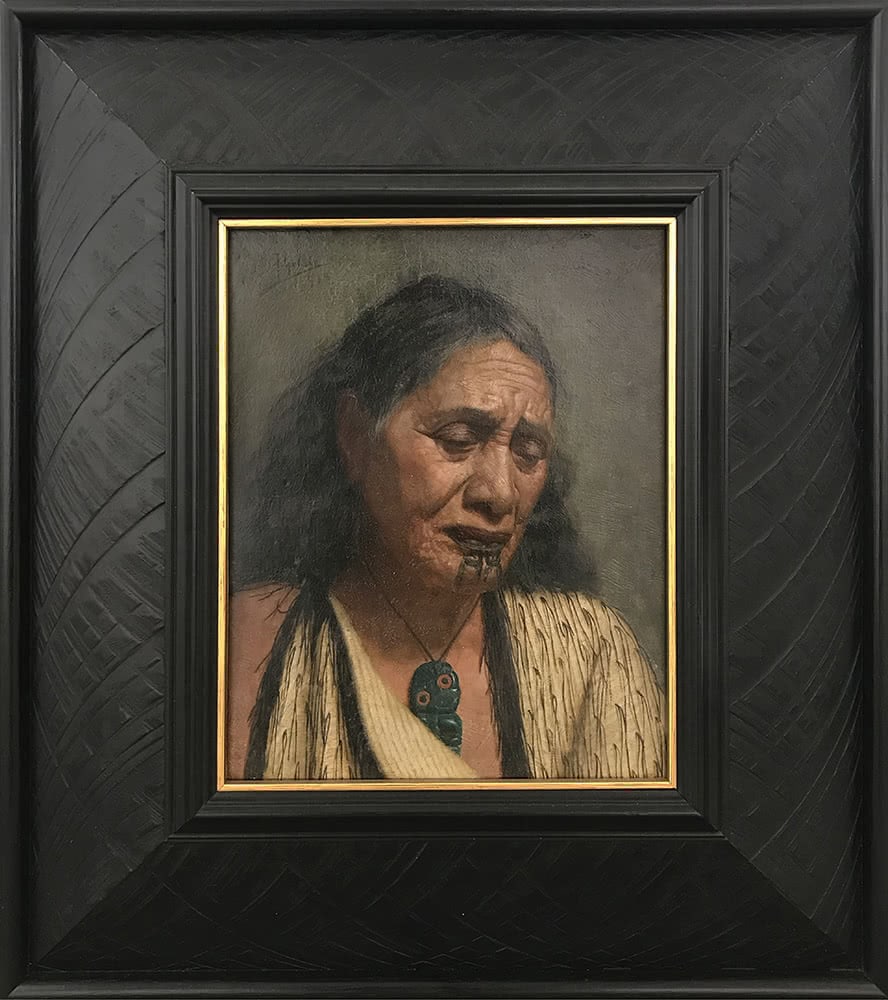 While the richly coloured large scale watercolour Venice (Ravenscar Trust, Christchurch) shows unidentified palazzi that line the canal, here the Riva del Vin, with its deep steps leading down to the water at the foot of the Rialto Bridge, is immediately identifiable in The Rialto, each elegantly carved balustrade glinting in the early morning sun. Although two women pass in front of a line of shuttered shops in the background, Hodgkins has paid more attention to the architectural backdrop which frames the scene. Appearing to have alighted from the gondola tied up in the foreground, a young woman walks up the stairs away from the water, this sense of movement enhanced by her skirt trailing slightly behind her. Simply dressed, her dark hair is uncovered, and a black shawl hangs in long points over her dress. She has turned to look back at the gondola, as if catching a last glance of someone out of sight. Her pose is reminiscent of courtesans in Japanese ukiyo-e prints, who are often depicted from 3⁄4 or behind, to emphasise their highly patterned kimono and obi. Ukiyo-e prints had become highly influential among Parisian artists in the late 19th century, a practice that Hodgkins was obviously familiar with. Elegant yet reserved, the work's almost monochromatic palette allows a focus on architectural structure, its central, mysterious figure implying a narrative that we can only guess at.
While works of art lend themselves to multiple interpretations, it is often on the reverse that its history can reveal its path through time. In this instance, there is a framing sticker with the number 5299 on the upper right of the backing board, and the number 12 in white chalk. A further sticker in the centre tells us that it was framed by Jules Leboucq, 112 avenue de Villiers in Paris, shortly before it was exhibited in November 1906 as Le Rialto at the Societé Internationale des Aquarellistes, Galerie Georges Petit. A further inscription on the back of the paper itself states 'No 1, Le Rialto, Venise, 500 francs', suggesting it may have been hung first as one entered the gallery. An Atlantic shipping sticker, inscribed LOEB 29, indicates that it was shipped abroad from Paris at some point, possibly to America, but whether it had been acquired or lent to an exhibition is currently unknown. This label is placed over the remains of the central label after it had been removed. Lastly, a further handwritten label confirms that it was acquired for 500 francs, identifies the artist (although linking her to the Australian School), and that it was painted in '06. Written in Italian, rather than French, it provides the ultimate clue to its more recent owner. Although much travelled, the work has remained quietly hidden in Italy ever since.
MARY KISLER
(1) https://completefranceshodgkins.com/ objects/29258/letter-from-frances-hodgkins-to- rachel-hodgkins
(2) https://completefranceshodgkins.com/ objects/29257/letter-from-frances-hodgkins-to- rachel-hodgkins
The auction saw sales of around $5million, our second such result for 2021. October's sale see's another Frances Hodgkins on the market for the first time in thirty years.