New Premises Opening Date 17 August
Mon, 11 Jul 2016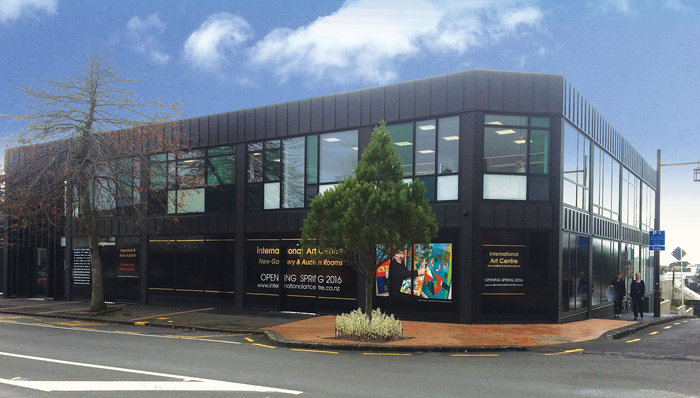 Whilst it is currently business as usual at 272 Parnell Road, International Art Centre are pleased to announce that the opening date for our new gallery and auction house at 202 Parnell Road is Wednesday, 17 August, 2016.
This is the first day of viewing for our major Import & Rare Auction. Viewing will commence at 10am and from 5.30pm until 7.30pm we invite you to join us for a glass of bubbles at the evening preview of works to be auctioned.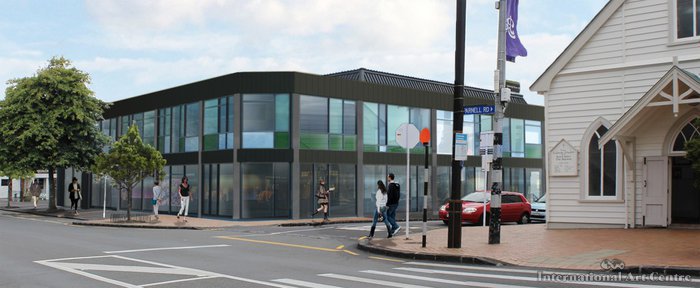 About our move:
International Art Centre had been based in the same Parnell Road gallery space since opening the doors in 1971. After 45 years, the time come for an upgrade of premises. We were thrilled to recently announce our forthcoming relocation to purpose-built auction and gallery premises, and look forward to showcasing offerings in this brand-new building - located on the same side, just 150 metres down the road.
We thought that this major event, after a period of over four decades at 272 Parnell Road called for a brief reflection: International Art Centre's establishment in 1971 represents a seminal moment in the history of the New Zealand art market. Having gone from strength to strength throughout the years, we have led the market, set innumerable records, and re-defined the potential of the New Zealand art world. Arguably more important than market-defining considerations, is the role which has been held by International Art Centre as a community-facing meeting point and destination.
As the first ever art gallery and auction house in Parnell, the significance of our presence in the community was firmly established from the outset. Distinguishing ourselves by reputation, approachability and excellence, we helped nurture a strong culture of support for the visual arts in the area, which enabled countless galleries and art programmes to arise and thrive at our side over the years. Indeed, Parnell's current reputation as a modern and contemporary arts hub owes much to the foundational work accomplished over the decades by International Art Centre.
Through our dedication to exhibiting and selling art in an open and accessible manner, we have operated independently in the art world. Thereby enabling a direct and transparent engagement with an ever-expanding local and international clientelle. As such, we pride ourselves on being a welcoming space where major institutions, connoisseurs, collectors, artists and enthusiasts cross paths with members of the local community, the uninitiated, and those who simply wish to satisfy their curiosities and expand their cultural horizons.
Building on this community-based acclaim and market excellence, our relocation will ensure that International Art Centre continues to move forward as the purveyor of New Zealand's finest and rarest historical art, whilst championing the cutting-edge aspects of New Zealand's contemporary practice. We believe that our beautiful new space will stand out as an emblem of the present emboldened era in the New Zealand art market. Furthermore, it represents our longevity as a vital institution, affirming our position as a key figurehead and artistic stronghold for the New Zealand visual arts community.
Based over one level, our new premises will facilitate ease of flow between exhibition and auction space, in addition to offering easy access and car parking. This fresh, new look will enrich our comprehensive auction and exhibition programme for 2016 and beyond with a spirit of forward-looking momentum.