An Historic Night for the New Zealand Art Market
Mon, 30 Nov 2020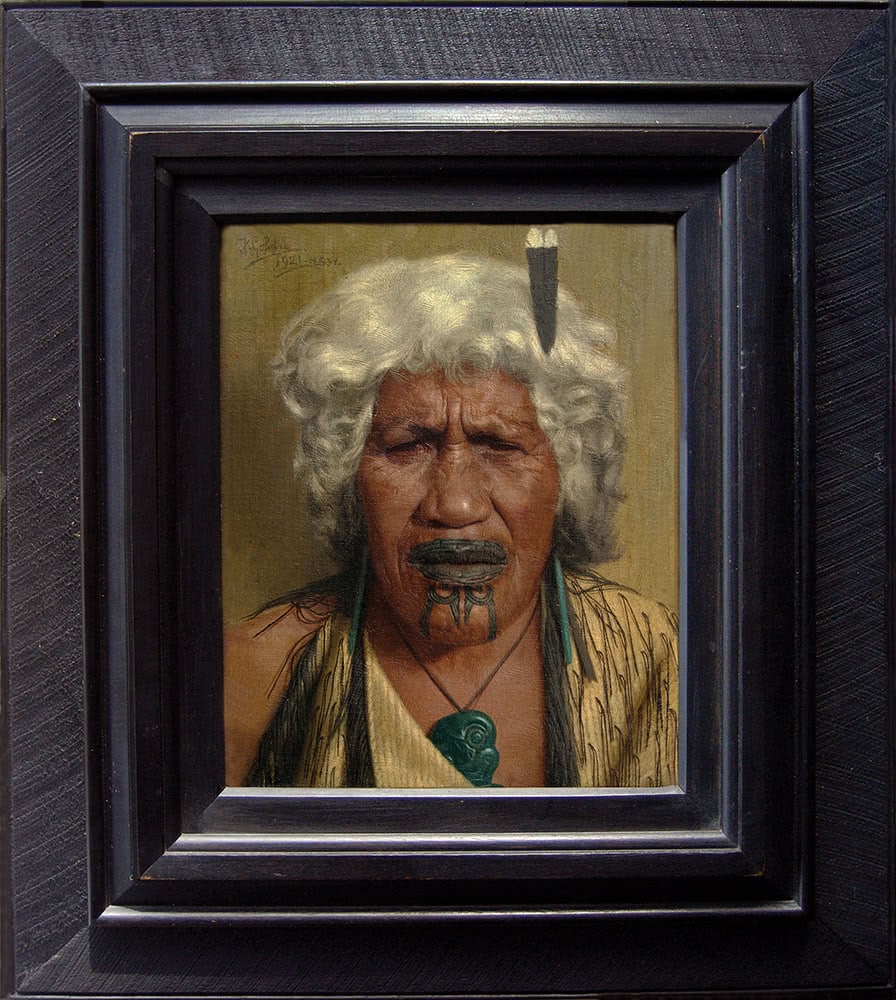 Our final Important & Rare auction of 2020, saw a record number of registrations both in the room and online and set numerous new art auction records and lays claim to the most successful art auction in New Zealand for the year. Sales of $3.6million on the night saw our second best result in our nearly 50 year history. C F Goldie's Harieta Huirua , a wee 20th Century masterpiece painted in 1921 set the second highest price for the year at $516,538, the highest price also being at International Art Centre for a Goldie back in April ($546,568). That work painted in 1918 was the most expensive work sold at a New Zealand auction in this year of lockdowns, delays, uncertainty, but most importantly, opportunity.
Another work by Goldie, the unsigned Tumai Tawhiti, Chieftain of Ngati Raukawa, Te Arawa made $306,318. A record $18,018 was bid for one of his prints, Patara Te Tuhi and another $16,817 was bid for A Good Joke, also a Chromolithographic print. These did have the advantage of being presented in original beautifully carved frames which almost certainly added to the appeal and final price.
For many, 2020 will be be remembered as the year we well and truly introduced Banksy to the New Zealand market.. Since June, International Art Centre has auctioned works by the elusive street artist in excess of $1.5 million. In addition to this, private treaty, offshore transactions have also been concluded. Some of the Banksy prints seen at auction were purchased by young, ex-pat New Zealanders living in London during the print releases of 2003 to 2010. One work was recently consigned from Sydney. Despite spirited international bidding, many of the Banksy's were secured by successful New Zealand bidders and will remain within our shores. November's auction saw $306,318 paid for his screen print Love is in the Air - the second highest price for that print paid on the international market. Close to $1million worth of Banksy's prints were sold on the night, at least half of the 8 works sold set new global auction records.
Some of the highlights of the night would include Charles Blomfield's 'The White Terraces with Two Figures' which was expected to sell for $30,000 - 40,000. Numerous rooms bidders, telephone and internet bidders battled it out to take the price well beyond expectation - with the hammer finally coming down at $174,180. Frances Hodgkins Figures in Hyde Park, a delicate 1901 gouache on paper made $100,905 and an 1874 panaromic view of Auckland from Mt Hobson by once Parnell resident John Barr Clarke Hoyte went for $93,096.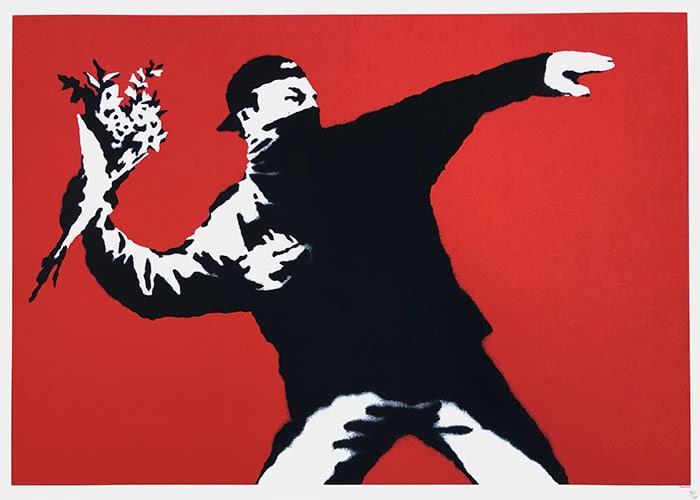 New auction records were witnessed for contemporary works by Michael Hight ($44,446), Star Gossage ($21,623) and Fatu Feu'u ($20,120) for his 1992 work titled Moana Loloa. Vera Cummings works also attracted attention with a work estimated at $10,000 - 15,000, titled Harata Rewiri Tarapata, set a new record $38,440, surpassing our August record for a work by the same artist ($36,037). We have two further works by the artist in our online auction Art at Home 6 - The Hybrid Auction commencing shortly - and this pair, along with another work by the artist are possibly the best examples we have ever seen. Make sure you stay tuned for this sale going live 2 December.
Works by social commentary artists Trevor Moffitt and Garth Tapper all sold on the night with excellent results on each occasion. A work by Michael Smither titled Large Still Life with Green Plastic Plate, painted in1993 realised $216,225, the fourth highest price paid for a work by the artist. Last year International Art Centre made Michael Smither the most contemporary artist in the country when we sold his work Sea Wall and Kingfisher, painted in 1967 for $342,340 - that record still stands.
The sale result was the highest for the year and once again firmly placed International Art Centre as overall market leader for the year. An article that appeared onAASD the following day described the sale result as ' truly phenomenal' and a 'really incredible result in a very uncertain year'.
By embracing the endless benefits of technology through our App and bidding platforms, a larger number of people participated remotely. With the approach our 50th year, international exposure of art works from our New Zealand premises is attracting worldwide interest from both vendors and buyers.