A great start to our new premises!
Thu, 01 Sep 2016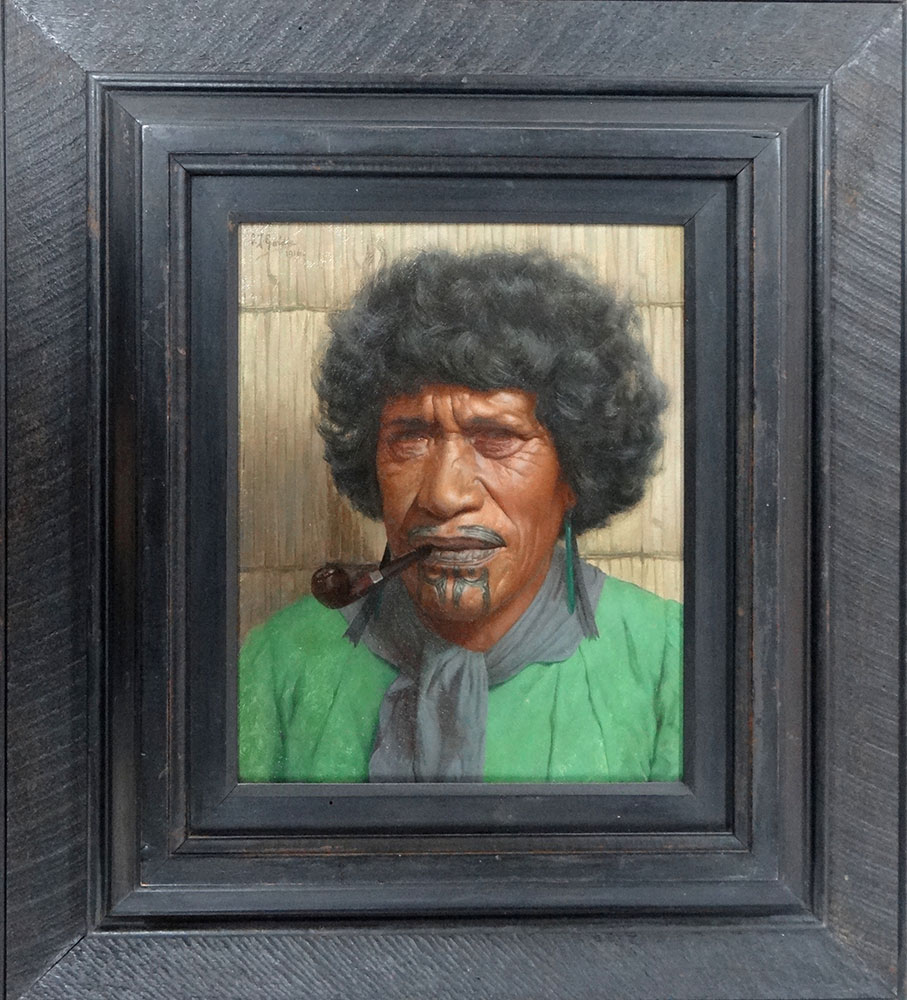 International Art Centre opened the door to New Zealand's newest state-of-the-art auction rooms and gallery earlier this month and held the first auction in them last Wednesday night. A wet night did not deter the large crowd and prices were consistent across the board. A sales total around 1.85 million including post auction negotiation has been achieved with a record price for a small scale Goldie the highlight of the sale. It quickly climbed to $370,000 hammer ( $433,000 including premium) against it's $250,000 - 350,000 estimate. Whilst still a long way off our record $1.377 million dollar Goldie sale in April is was well above any other small scale Goldie price in history. Highlights on the night were numerous with Peter Siddells red Carpet topping the $100,000 at $110,000 hammer, well above it's $60,000 - 80,000 presale estimate.
The artists first ever House painting done in 1969 was first under the block with an estimate of $2,500 - 3,500. It went well above making $6,800 plus premium. The results of this highly successful evening for us can be viewed online with each lot showing the price fetched. The Colin McCahon Waterfall and Mrkusich Emblem X have both sold post auction.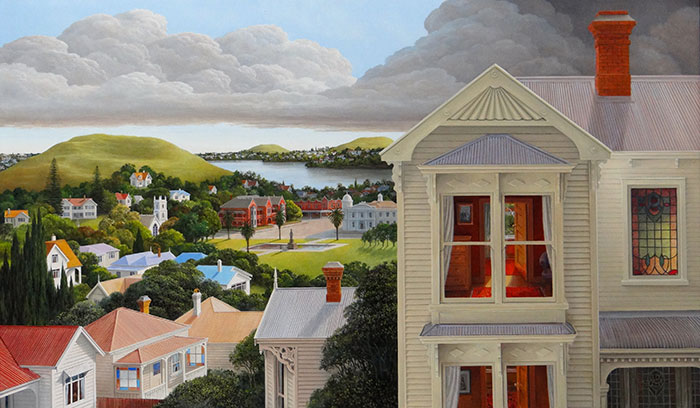 Another Goldie, a European study made $80,000 plus premium. Peter McIntyre's Rangitieki River made $26,000, Charles D Barraud Diamond Lake $50,000 and a pair of Charles Blomfield went for $37,500 against a $15,000 - 25,000 estimate. With so many highlights we hope to include a full sale review in our next catalogue, Contemporary & Modern Art which will be held 12 October and we are still accepting entries for that up until 14 September.
Our retail gallery is also firing on all cylinders with a spectacular start to the new premises - numerous sales from day one with the first sale in the gallery being a painting by our very own James Watkins, sold 10 minutes after we opened our doors for the first time.
We look forward to another 45 years of fun an excitement in the new space at 202 Parnell Road, Auckland. See you here!
Sale total as of 1 September $1.95 million