Banksy And International Art Centre
Wed, 22 Jul 2020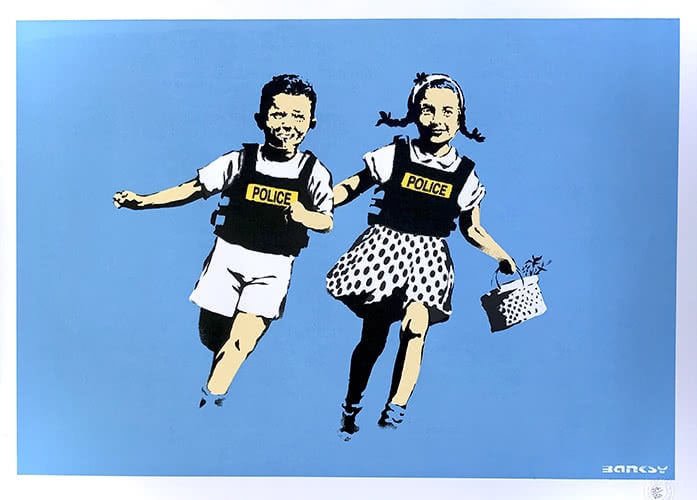 In June 2020 International Art Centre made headlines with the record sale of three Banksy editions creating much excitement among Banksy collectors worldwide. Interest in the Pest Control authenticated pieces was truly global with bidders from the UK, USA, Japan and Europe trying to get their hands on Britain's most famous street artist's work. All were outbid by three separate New Zealand buyers determined to keep these treasures on our soil.
All Banksy works need to be authenticated by Pest Control, the organisation established by the artist to ensure authenticity. We are able to assist in obtaining authentication of these works on behalf of New Zealanders.
The mystery surrounding the works and identity of Banksy is a global phenomenon and during our first Banksy journey we were privy to some intriguing whispers regarding the world's most famously anonymous street artist. We were informed he once dated a Kiwi girl, and that whilst it is widely assumed that Banksy lives in the United Kingdom, another Banksy collector advised us this is not the case. We heard so much more but we respect is wishes to remain anonymous.
One indisputable fact that we can attest to, is the energy, curiosity and general fascination generated by these works of art affirming beyond doubt the power of the printed image. His graffiti, paintings, and screenprints use whimsy and humor to satirically critique war, capitalism, hypocrisy and greed. His anti-establishment wit has had an undeniable impact on today's contemporary street culture.