International Art Centre, Fine Art Dealers, Auctioneers & Valuers based in Parnell, Auckland.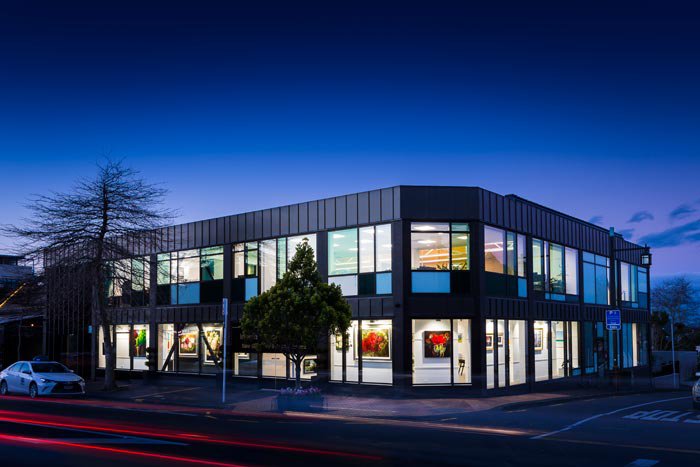 As New Zealand's most experienced and long standing fine art auction house, International Art Centre provides high industry standards in customer service, research and presentation, with consistently high clearance rates and outstanding results for Modern and Contemporary Ar. International Art Centre is unmatched in the field of historical New Zealand masterpieces. With a network of contacts globally, coupled with 50 years art market experience, live and internet bidding, we are able to deliver exceptional results across the board and international results for foreign pictures sourced locally.
Since 1971, International Art Centre have set the gold standard for excellence in the New Zealand art market. Through enabling access to some of the most rare and highly-sought after works of New Zealand art in recent decades, International Art Centre have established and maintained a precedent for the acquisition of art in New Zealand as an investment, both nationally and internationally. Boasting an ever-evolving, inimitable trajectory of record-breaking sales, we have been at the forefront of the New Zealand auction market over the years, and have consistently forged new territory in the auction market.
Above all, International Art Centre pride ourselves on the provision of a bespoke, specialised service for our vendors and clients: on this fact, our reputation precedes itself. Each vendor who elects to entrust International Art Centre with the sale of a work of art does so secure in the knowledge that the work will realise its maximum market potential, thanks to the rigorous process of valuation and targeted marketing we undertake. This is testament to the art historical and contemporary connoisseurship of our in-house specialists, whose expertise informs the presentation of each work of art to its best advantage, and to the appropriate buying audience.
Moreover, the relationship we have established with the New Zealand buying audience speaks to the fortitude of International Art Centre's presence in the art world. International Art Centre has worked - and continues to work - closely with a number of New Zealand institutional heavyweights, securing the sale of works of unsurpassed rarity and value to our nation's most prominent galleries, museums and collections. The unique nature of our client relationships is such that, regardless of whether you are a seasoned collector or amateur enthusiast, we take pleasure in engaging to discern everyone's individual taste and art desires, and facilitating a journey of exposure to the richness of New Zealand art.
Our extensive national and global network facilitates access to the treasures of New Zealand's art canon - those most rare and wonderful examples of what historical, modern and contemporary New Zealand art has produced. International Art Centre's rich and dynamic auction history tells an incredibly important story in the development and crystallisation of the market for historical, modern and contemporary New Zealand art. We have been at the forefront of the market for all of the most notable figureheads of historical New Zealand art - Charles F Goldie, Charles Blomfield, John Barr Clarke Hoyte, Peter McIntyre and Sir Peter Siddel to name a few, as well as those defining the modern market - Colin McCahon, Ralph Hotere, Frances Hodgkins and Evelyn Page. We also frequently offer works by the most sought-after contemporary artists.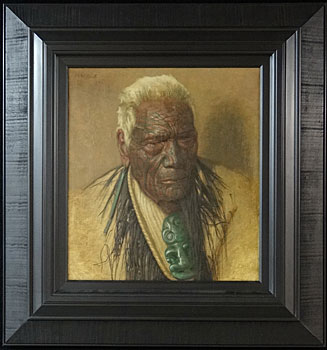 International Art Centre has consistently been at the forefront of the New Zealand art market since 1971, offering clients the opportunity to acquire the finest works of art. When the gallery opened in 1971 it was the first to introduce fine art to New Zealanders as an investment. Focusing at that time mainly on 19th & Mid 20th century paintings, it actively put New Zealand art on the map giving it 'the exposure it deserved'.
Today, Directors Richard Thomson and Frances Davies along with their team of commited, approachable and professional staff continue that legacy. Knowledge and experience of the New Zealand and International art markets, coupled with an ongoing dedication to excellent service sees International Art Centre as the only auction house in New Zealand specialising solely in Fine Art.
Whilst specialists in resale and valuation of all 19th, 20th & 21st Century New Zealand Paintings, International Art Centre has long been associated with the sale of significant artworks by Charles Blomfield, Raymond Ching, Charles F Goldie, Frances Hodgkins, John Barr Clarke Hoyte, Evelyn Page, Peter McIntyre and Artist's Estate Collections. International Art Centre also works closely with New Zealand Art Institutions, Trust Collections, Private Collectors and Dealers, and has an extensive national and global network of contacts within the industry gathered in over forty years of trading.