Exhibitions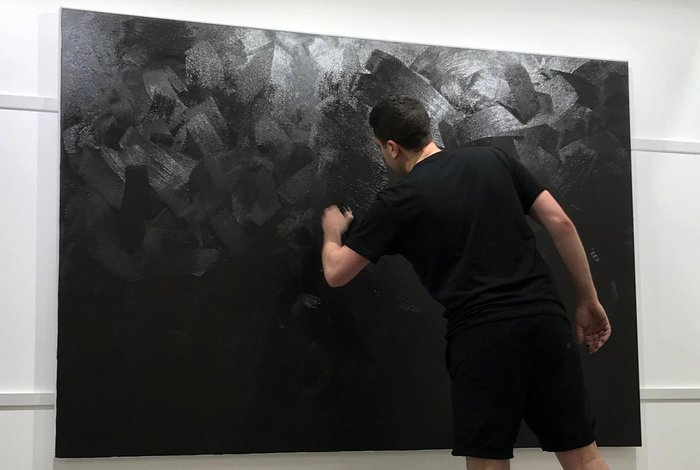 Paintings Par Excellent - Exhibitions 2019
Behind the scenes, in studios throughout the world, International Art Centre's resident artists are constantly creating works of art to enhance, enliven and enrich the walls of our gallery and the lives of our clients.
This is a year in which long-planned exhibitions come to fruition. Leading young New Zealand artist, James Watkins is currently creating a fabulous new series of works for his April exhibition, JAMES WATKINS - CUBISM. With paintings purchased over the last 15 years by an international clientele this long awaited exhibition will be met with excitement where the demand for the paintings exceeds the supply. Watkins is indeed an Art Star - and a New Zealand one at that.
In May, EUGENEA - LES FEMMES sees an exquisite collection of eight paintings by Russian born and trained artist Eugenea. This intimate exhibition provides a rare opportunity to view a body of work by an artist who creates unique and beautiful oils of the female form.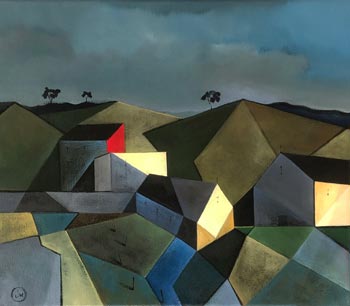 The exuberant realm of FANTASY SURREALISM is the joyful world of HENRYK SZYDLOWSKI. This Polish born, Perth based artist has now been represented by International Art Centre for over 35 years. The masterpieces of Szydlowski stand on the stylistic foundations of works by early 20th century geniuses such as Kandinsky and Miro. Szydlowski, a 1976 honours graduate of Krakow's Academy of Fine Arts enjoys an international reputation as a contemporary torch-bearer of FANTASY SURREALISM.
With over forty years experience, BRIAN DAHLBERG is one of New Zealand's best know artists and at the top of his profession. Dahlberg's stylish, contemporary landscapes capture the subtle essence of their location with a boldness of line and brilliance of brush. These skills are amplified by the clarity of the artist's uniquely personal vision of the New Zealand landscape. November's REGIONAL SURREALISM exhibition affords Dahlberg followers, both old and new, the opportunity to acquire a modern day heirloom by a living New Zealand master.
As Christmas approaches the gallery resonates with anticipation and energy as artworks from around the world are unveiled at the annual ARTIST'S SALON EXHIBITION. International Art Centre's diverse family of represented artists, from New Zealand and beyond, unite in friendship and creative collaboration, each contributing 'something very special'. Madrid based ALBERTO SERRANO is currently creating a series of outstanding works for this event along with Italian based FRANCO ANSELMI and CARLO MIRABASSO. A joyful close to a joyful year for our artists and clients alike.
Frances Davies - Director
---
Exhibitions
. James Watkins - Cubism 11 - 20 April
. Eugenea - Les Femmes 9 - 22 May
. Henryk Szydlowski - Fantasy Surrealism 15 - 27 August
. Brian Dahlberg - Regional Surrealism 3 - 15 October
. Summer Salon - Invited Artists 1 December - January 2020