Exhibitions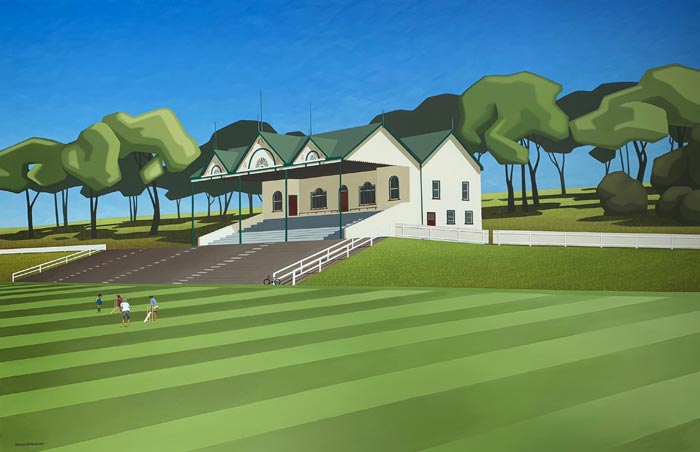 Brian Dahlberg | Real Places Exhibition | 8 - 22 November
Brian Dahlberg | Real Places Exhibition | 8 - 22 November If you could say it in words there would be no reason to paint - Edward Hopper
With over 40 years experience, BRIAN DAHLBERG is one of New Zealand's best know artists and at the top of his profession. Dahlberg's stylish, contemporary landscapes capture the subtle essence of their location with a boldness of line and brilliance of brush. These skills are amplified by the clarity of the artist's uniquely personal vision of the New Zealand landscape. This exhibition of 10 Paintings affords Dahlberg followers, both old and new, the opportunity to acquire a modern day heirloom by a living New Zealand master.
Artists Salon - Invited Artists Painting Parnell - 1 December - 20 January 2020
The gallery resonates with anticipation and energy as artworks arrive for our annual ARTIST'S SALON EXHIBITION, 1 December - January 2020. International Art Centre's diverse family of represented artists from New Zealand and beyond, unite in friendship and creative collaboration.
Of special interest this year are the Parnell Paintings of GRAHAM KIRK, SIMON WILLIAMS and EUGENEA. These paintings capture key elements and landmarks of New Zealand's oldest suburb and International Art Centre's home since 1971. Graham Kirk's stunning Wonder Woman (Superhero Series) stands her ground on the manicured lawn of Parnell's historic Hulme Court. Eugena contributes a small vignette of Parnell Village and Simon Williams immortalises Judges Bay, The Rose Garden, St Stephen's Chapel and other well-loved sites. A warm International Art Centre awaits you.
Frances Davies - Director
---
Exhibitions
. Summer Salon - Invited Artists 1 December - January 2020