Exhibitions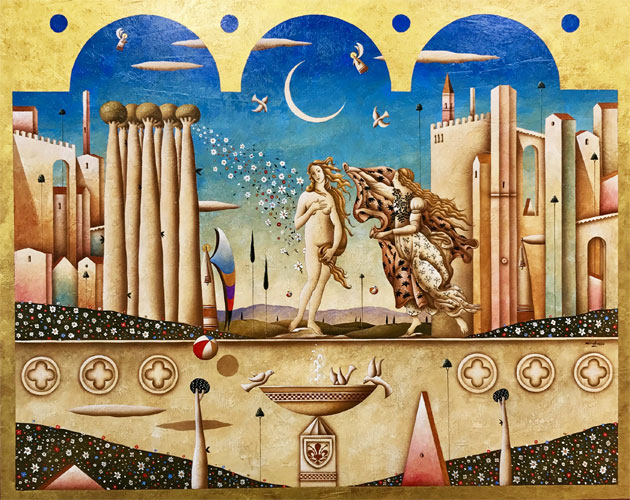 Summer Salon 1 December - January
As Christmas and the festive season draw closer, new works continue to arrive daily from the artists' studios, making every day a little like Christmas. Paintings are unpacked, framed, hung, admired, sold and delivered world-wide. The gift wrapping of purchases with imported papers and ribbons has already commenced. This is one of many services we are delighted to provide.
Following a sellout November exhibition, Simon Williams responds to the ever-increasing demand for his New Zealand landscapes with canvases large and small. Suitcase sized miniatures on the finest of Belgian linen will soon be available. Leading Australian artist Kasey Sealy sends a suite of small Venetian paintings to compliment his highly collectable Tuscan Series. Created en plein air during Kasey's time in Italy earlier this year these traditional oils resonate with understated quality.
Internationally acclaimed Henryk Szydlowski and Kapiti Coast based Lawrence Leitch are currently creating new works for the Summer Salon Exhibition and Jasmine Middlebrook is also close to completing a long awaited surrealist masterpiece which takes the rare white wolf as its main subject. From Italy we have the unique paintings of Umbria's Carlo Mirabasso and Veneto-based Franco Anselimi. James Watkins has enjoyed a year of unprecedented success with record gallery sales and private commissions, at the time of writing four works of varying size are available. These are but a few of the visual highlights to be enjoyed at the gallery.
Frances Davies - Director
---