Auctions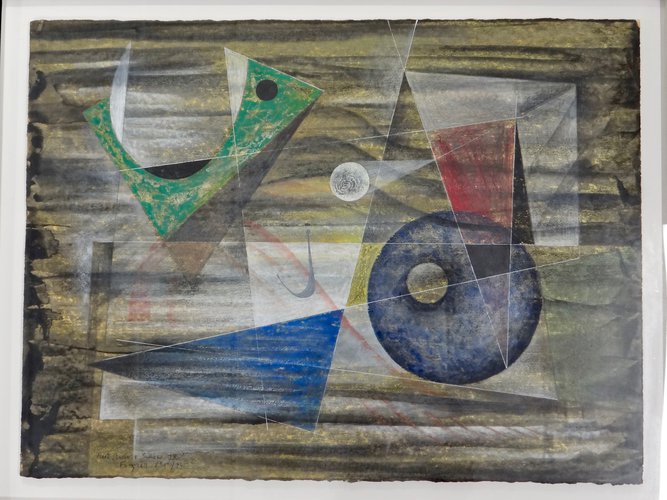 Modern & Contemporary Art - with Collectable Art 19 September
Entries Open - Consign Now
This sale is in preparation and has been bought forward from previously advertised October date. The sale combines both a Modern & Contemporary Art sale together with a themed Collectable Art section due to a large consignment received recently. More details available soon but we are seeking entries up until August 20 approximately.
A great Contemporary offering with works by Max Gimblett, Nigel Brown, Jeff Thompson, Star Gossage, Peter Siddell, Joanna Braithwaite, Mike Petre, Robert Ellis, Philip Trusttum, Dick Frzzell, Rueben paterson, Roy Good, Milan Mrkuisch, Geoff Thornley, Pat Hanly, Hye Rim Lee, Mike Petre, David Bromley, Jane Evans, David Barker, Fiona Pardington, Gavin Chilcott, Ralph Hotere, Mervyn Williams and so much more. This catalogue also includes a Foreign Paintings, Sculpture and NZ History section including a collection of Frank Barnes Marine paintings, H G Robley and others, and various 20th Century greats including two rare Edward Bullmore Nudes. It's one of the most diverse sales we have ever put together and there is still opportunities to include further consignments - entries will close next week.
Enquiries: Luke Davies - luke@artcntr.co.nz Enquiries: Richard Thomson - richard@artcntr.co.nz
Important & Rare Art - 6:30pm Tuesday 8 August
View the complete Auction Catalogue & results here or view the ebook below
Results are online. Please note that works still under negotiation or that have passed in do not show a result figure until sold. The auction saw some spectacular results and exciting bidding duels. One of the headliner paintings, L J Steele's portrait of Sir John Logan Campbell started slowly but eventually sold for $425,000 - early a record for the artist and with premium included over $500,000. It did not make the top price though, that went to Charles F Goldie after another bidding war pushed it to $440,000 - we are seeing continued interest in this artist who was the first to hit the $1million mark in our April 2016. Four Frances Hodgkins were offered and all sold, $70,000 for Mother & Child, $50,000 Corner of the Woods, $45,000 Dutch harbour and $42,500 for Farm Piece. $82,000 was bid for Charles Blomfield Pink terraces whilst the smaller White Terrace made $25,000. Record prices were seen for mid range works, Felix Kelly set a new $24,000 record for Trams, $31,000 was the bid for Paul Beadle sculpture against its $10,000 - 15,000 estimate and a Vera Cummings was knocked down after serious competition at $27,000 - also a record price. Total sales of $2.1million
Highlights & New Auction Records: (Hammer price)
Lot 6 Prof Paul Beadle $31,000 ( New Art Auction Record )
Lot 17 Michael Smither $22,000
Lot 29 Dick Frizzell $12,000
Lot 30 Dick Frizzell $12,000
Lot 37 Felix Kelly $24,000 ( New Art Auction Record )
Lot 38 L J Steele $425,000 ( New Art Auction Record )
Lot 41 C F Goldie $440,000
Lot 42 Frances Hodgkins $70,000
Lot 44 Frances Hodgkins $45,000
Lot 45 Frances Hodgkins $50,000
Lot 46 Frances Hodgkins $42,500
Lot 49 Charles Blomfield $82,000
Lot 50 Charles Blomfield $25,000
Lot 51 Peter McIntyre $32,500
Lot 57 Russell Clark $25,000
Lot 65 Salvador Dali $23,000
Lot 66 Vera Cummings $27,000 ( New Art Auction Record )
Lot 75 P van der Velden $14,000
Lot 106 H I Babbage $3,400 ( New Art Auction Record ) All results available next to each lot
View this publication on the Issuu website
Note: An offering of excellence. As we approach our one year anniversary in our new premises we are pleased to be offering one of the best collections of historical art seen at auction in many years combined with a serious offering of Modern & Contemporary artworks and sculpture
Enquiries: Richard Thomson - richard@artcntr.co.nz
Telephone +64 9 379 4010
Toll free 0800 800 322 and Mobile 0274 751 071
The Sally Hunt Collection - Tuesday 7 November 2017
Sally Hunt's Nelson residence is home to a large and varied art collection comprising hundreds of pieces by New Zealand and International artists. Sally Hunt is a passionate supporter of the arts community in Nelson, and previously in the United States. She is currently Patron of The Suter Art Gallery, Te Aratoi o Whakatu. Sally and her late husband Robert, initiated the gallery's successful education program and she actively sponsors their acquisitions program. Sally is involved in local art initiatives, including the Arthouse Installation Project which offers an opportunity for emerging artists to design, create and exhibit their work.
Telephone +64 9 379 4010
---
Held Wednesday 6 April 2016
International Art Centre claims the top three highest prices in New Zealand history, making us clear leaders in the 19th & 20th Century art markets. International Art Centre is the only auction house in the country to have work sold above the $1million threshold after C F Goldie's painting fetched $1,377 million recently.
View the complete Auction Catalogue
New Zealand art history was made at International Art Centre of Wednesday 6 April when C F Goldie's Whakakauri Tahuna fetched a hammer price of $1,175,000. The 300 strong crowded auction room filled with applause when for the first time a New Zealand painting sold at auction in excess of $1 million. The previous record, also held by International Art Centre, had been $732,800. International Art Centre now claims the top three prices at auction in New Zealand history.
Read more about the greatest art auction in New Zealand's history here
Sale total around $2.5million - a record for a mixed vendor catalogue
View this publication on the Issuu website
Considering Consigning Art to our Sales?
Contact Richard Thomson
0274 751 071
richard@artcntr.co.nz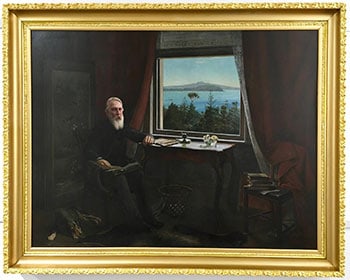 Auction Categories
Important & Rare Fine Art Auctions
Important & Rare auctions are the proven, pre-eminent sale category for major works of art offered for sale in New Zealand. These auctions take place three times annually. As we fast approach our 50th year in business, experience continues to equal results. 2014 saw Important & Rare auctions realise five of New Zealand's top ten auction prices. The following year saw new records set with the two top prices in Auckland achieved. With the addition of the record $1.175 million plus premium paid for a C F Goldie in April's 2016 sale, International Art Centre achieved the three highest art auction prices in New Zealand's history. Due to an appreciative, and greatly valued clientele of nationwide and international buyers and sellers we look forward to breaking new ground. Charles Frederick Goldie, Colin McCahon, Felix Kelly, Gottfried Lindauer and Frances Hodgkins are just some of the highlighted artist's we seek for these sales.
Contact Richard Thomson - richard@artcntr.co.nz
Telephone +64 9 379 4010
Toll free 0800 800 322 and Mobile 0274 751 071
Modern & Contemporary Art
Twice a year International Art Centre's sales of Modern and Contemporary art play an integral role in providing market access to the most sought-after artists many of whom have defined New Zealand's art narrative over the past 50 years. These sales present an exciting offering of both painting and sculpture by a range of our modern and contemporary greats. Spanning that vital period from the establishment of mid-century modernism through to the cutting edge of our national contemporary art discourse, this is an acclaimed and significant event in the auction calendar.
Contact Richard Thomson - richard@artcntr.co.nz
Contact Luke Davies - luke@artcntr.co.nz
Telephone +64 9 379 4010
Collectable Art
The buzz generated by International Art Centre's Collectable Art auctions reflects the popularity of this sale: an event at which seasoned connoisseurs and budding collectors alike converge to appreciate one of the most eclectic and diverse offerings available to the market. Because this auction specifically caters to the more affordable end of the market - generally presenting works valued at $5,000 and less (many of which are offered without reserve), this is an exciting opportunity to unearth some real treasures. The Collectable Art sale offers a number lower-priced works from highly-sought after artists in print and edition form, as well as quality works from artists whose presence on the secondary market is just beginning to crystallise.
Email info@internationalartcentre.co.nz
Telephone +64 9 379 4010
Private Collections: Single Owner Sales
As an auction house with international connections, International Art Centre has extensive experience handling major collections and commands record-breaking prices in the domestic and international marketplaces. International Art Centre provides experienced, targeted marketing campaigns including dedicated single owner auctions with colour print and online ebooks. Some examples of these were the recent sale of the John Leech Collection and the handling of the Selected Works from Fletcher Trust Collection in September 2014. The most recent sale is the Barry Pilcher Collection of Contemporary New Zealand Art held in May 2015.
Subscribe to the auction catalogues
To view archived catalogues online, register as a member - it's free!
Our experienced and dedicated team are available to discuss inclusion of artworks in forthcoming auctions. We understand the importance of pre-sale marketing and personal customer service. Our catalogues are produced to the highest standard. Because we sell art and only art, vendors are assured of excellent service with full commitment to their requirements.
Seeking works by:
19th & 20th Century & Contemporary NZ artists: Rita Angus, Douglas Badcock, W G Baker, Frank Barnes, Leo Bensemann, Charles Blomfield, Don Binney, Helen Brown, Nigel Brown, Philip Clairmont, Nicholas Chevalier, Raymond Ching, Shane Cotton, Vera Cummings, Arthur Dagley, A A Deans, Tom Esplin, Patricia France, Edward Fristrom, Dick Frizzell, Tony Fomison, John Gibb, William Menzies Gibb, Charles F Goldie, John Haley, Pat Hanly, Jeffrey Harris, Rhona Haszard, J C Hoyte, Louise Henderson, Frances Hodgkins, Ralph Hotere, Frederick Hundertwasser, Felix Kelly, Doris Lusk, Eilleen Mayo, Douglas MacDiarmid, Peter McIntyre, Raymond McIntyre, Charles McPhee, Colin McCahon, Trevor Moffitt, Harry V Miller, Buck Nin, Michael Smither, Bill Hammond, Michael Illingworth, Evelyn Page, Alan Pearson, Milan Mrkusich, James McLaughlan Nairn, Cedric Savage, Peter Siddell, Olivia Spencer Bower, Margaret Stoddart, Grahame Sydney, Garth Tapper, E Mervyn Taylor, Sydney Thompson, Charles and John Tole, Petrus van der Velden, Gordon Walters, John Weeks, Colin Wheeler, Robin White, C N Worsley, Adele Younghusband, 19th Century British & European paintings. Maori and NZ Folk art, early documents relating to New Zealand's Heritage, rare maps. New Zealand Art @ Auction.
FREE Authentication and valuation, advice on reserves, all aspects of sending and presenting paintings for sale by auction. Have your painting sold by the experts who make the records and have the art markets confidence. Because of our policy of accepting a limited number of works for each auction, sellers are advised to enter early to ensure acceptance.
Interested in investing or collecting New Zealand art?
Be in the know.
Subscribe to our Fine Art Auction catalogues today
Selling paintings?
Contact: Richard Thomson
Mobile +64 27 475-1071 or Toll Free 0800 800 322
Email richard@artcntr.co.nz
Richard makes regular Nationwide visits.
Nationwide and Global Door to Door Pick-up Service.