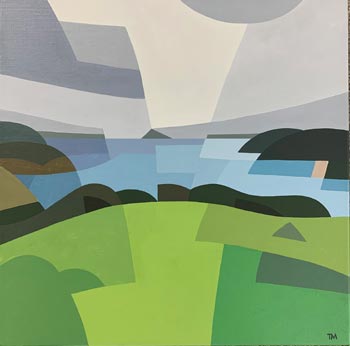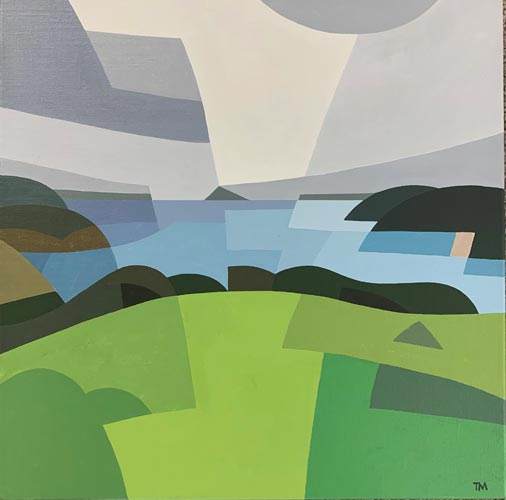 17.
Timon Maxey
Otaio Bay
Oil on Belgian linen
40 x 40 cm
sold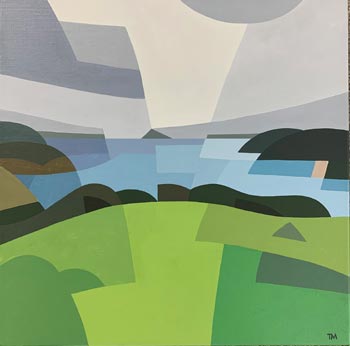 Relative size
Rolling green hills, patch-worked by Mother Nature's favoured hues of green, welcome the viewer to the sactuary of Northland's Otaio Bay. Situated on Urupukapuka Island this is a special place of wildlife preservation, fresh water ponds and hiking trails. Birdsong abounds.
As always, Timon Maxey deftly captures the landforms, atmosphere, tones and textures of his chosen subject. This is a gift which flows from the artist's brush, imprinting itself upon the canvas and the mind's eye of the viewer.