Tracy Ellerton
About Tracy Ellerton
Tracy Ellerton, born in Bendigo Australia, is a self taught artist who has been exhibiting on a regular basis since the mid 90s when she re-located to Melbourne. Her hand-drawn cartoons appeared on music related websites in the early 90s and the transition from drawing to painting began in 1998 when she was invited to exhibit in a group show in Gertrude Street in Melbourne. After working in the music industry for almost twenty years, her Album Covers show in 2001 attracted the attention of collectors with the majority of works selling within days.
Ellerton's repertoire of subject matter is vast, although her unique style is instantly recognisable by those familiar with her work. Nothing is as it seems with Ellerton's work which at first sight can be both confronting and engaging. Trademark heavily worked canvases, multi-layered, scratched and cracked surfaces in reds, black and gold are feature throughout Melbourne.
Animals have always been present in her work, but her fascination with "the humanity of the animal" has become more prevalent within the last five years. Eellerton first painted animals for the amusement of her pet cat Huffy, who spent 10 years by her side, quietly watching as she painted day and night. He would spend hours looking at paintings and often the pictures would be placed on the floor for his viewing pleasure. It was not unusual to come home and find him sitting amongst his pictures. Huffy passed away earlier this year and the Master's cat series is a celebration of his contribution to her work for the past ten years.
Tracy's work has been acquired by members of the Saatchi Organization, Melbourne's exclusive Savage Club and musician Billy Bragg. Her paintings have sold to collectors based in Israel, Japan, San Francisco, United Kingdom, New York, Paris and China. Tracy Ellerton is represented exclusively in New Zealand by International Art Centre.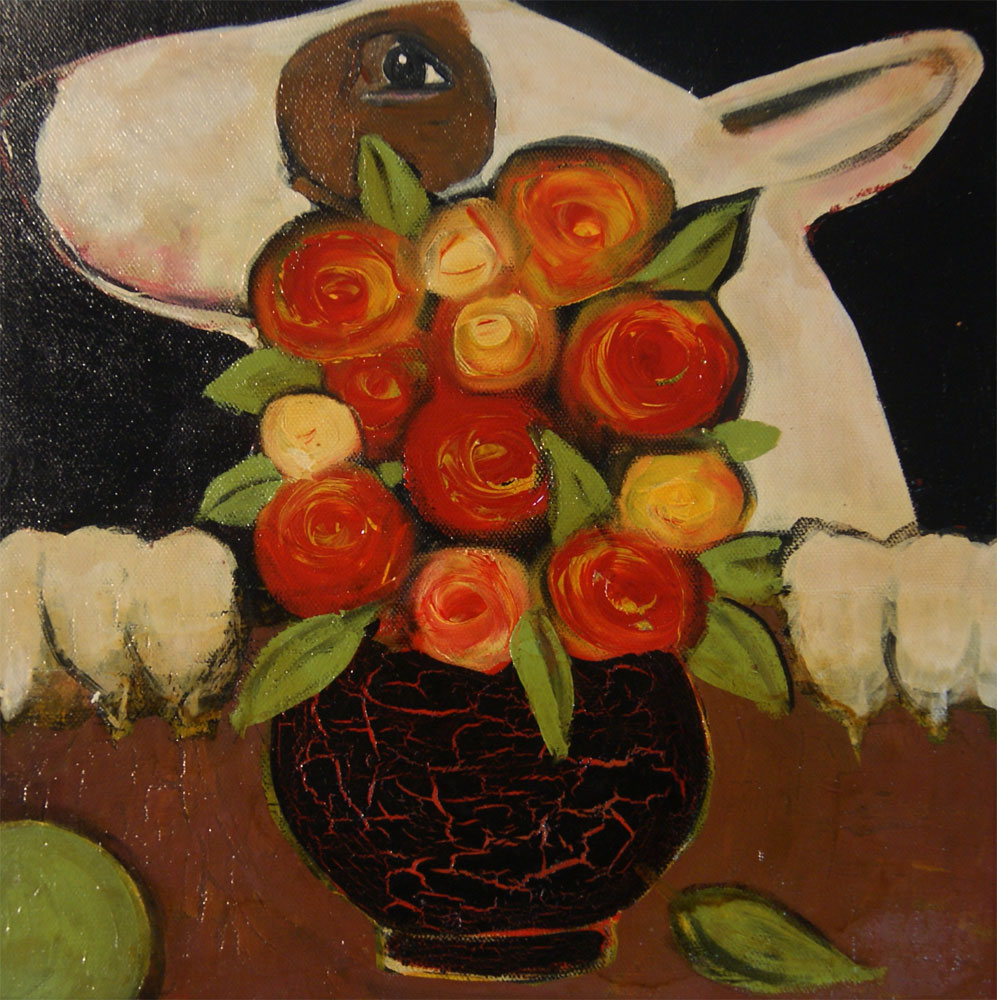 Solo & Group Exhibitions
2011 -2014: Group Exhibition at Intenational Art Centre
2009 - 2010 : Summer Exhibition International Art Centre New Zealand
2008: Fad Gallery, Melbourne Group Show
2007: Fad Gallery, Melbourne solo show "The Seven Year Itch" Retrospective
2006: Fad Gallery, Melbourne Solo show
2006: Jackman Gallery, Melbourne
2005: Fad Gallery, Melbourne solo show
2005: Jackman Gallery, Melbourne
2005: Melbourne Affordable Arts Fair - "independent stand"
2005: Gaslight Gallery Bourke Street "Droughts, Fires and Reptiles"
2004: Gaslight Gallery, Bourke Street "Nevermind the Pollocks"
2003: Fad Gallery , Melbourne City "Random Madness"
2002: Fad Gallery , Melbourne City "Cover to Cover"
2001: Fad Gallery, Melbourne City "Pop Art"
2000: Fad Gallery, Melbourne City "Synthesis"