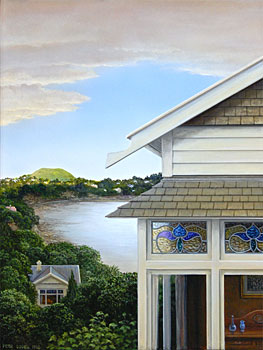 1.
Peter Siddell 1935 - 2011
Harbour Morning
Oil on board
40.5 x 30.5 cm
Signed & dated 1986
est. $12,000 - 16,000
Fetched $20,500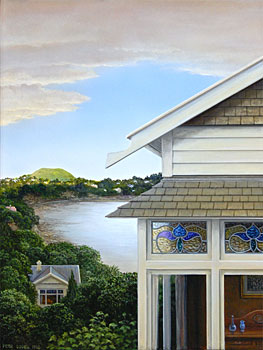 Relative size
Peter Siddell 1935 - 2011
Sir Peter Siddell paintings breathe the suburbs of Auckland. Siddell was born in Auckland in 1935 and attended Mount Albert Grammar. He initially worked as an electrician and then a teacher but after his 1972 sellout solo exhibition at Moller's Gallery in Auckland he took up painting full time. He has gone on to become one of New Zealand's most admired painters with works in most public and corporate collections.
In 1978 he won the Air New Zealand Travel Award and the Benson & Hedges Supplementary Art Award.
In 1991 Siddell received a Queens Service Order (QSO). He was made a Distinguished Companion of the New Zealand Order of Merit for services to art in 2008, an honour that was redesignated as Knight Companion of the Order in 2009.
A 290 page book 'The Art of Peter Siddell' by Peter Siddell was recently published.
Siddell passed away on 24th October 2011 in Auckland