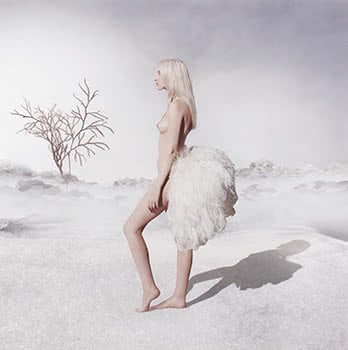 10.
Lisa Reihana
Pelt-Camarillo, 2016
Pigment print on paper, edition 1/10
120 x 120 cm
Signed, inscribed & dated 2010
est. $14,000 - 18,000
Fetched $13,800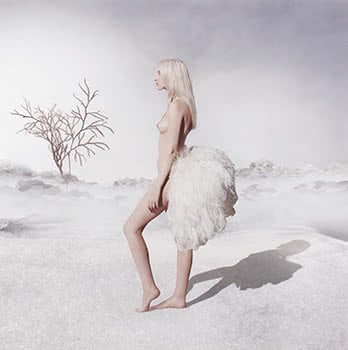 Relative size
Provenance:
Milford Galleries, Dunedin Original label affixed verso
Portraiture is central to all of Lisa Reihana's work but in her hands the boundaries of time are altered, identities become mutable, cultural and social norms crossed.
Pelt-Camarillo is an unnervingly beautiful work, where the subject has been deliberately de-eroticised, where the familiar and the strange sit finely balanced in a space which exists somewhere and nowhere, in a world apart.
Reihana creates a mysterious visual narrative where time seems suspended. The subject, portrayed in perfect profile, gazes intently beyond the picture plane, seemingly oblivious of the viewer. Her animal elements of plumage and pelt convey a sense of the mythological, albeit with a contemporary vibe.