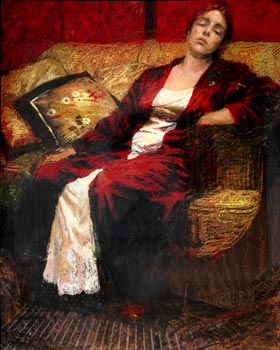 Judy Drew
Study in Red & Gold
Pastel on black acid free paper
99 x 79 cm
sold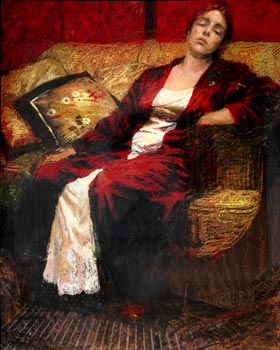 Relative size
This large work in pastel is done on acid free board with an under layer of diluted black Colourfix paste.
The textured surface created gives a subtle three dimensional quality to the work. I wanted to create a sense of drama and theatre through the use of overhead lighting and a through a dynamic composition where the figure cuts across the image. The deep crimson of the velvet gown highlights the vivid white of the sitters dress underneath.
The intensity of the textured surface, dramatic colour contrasts and theatrical lighting I felt helped intensify the emotion and a sense of deep slumber and peace.