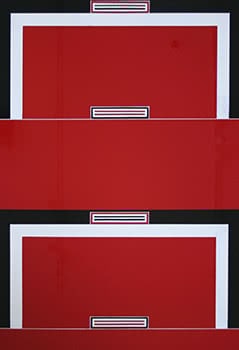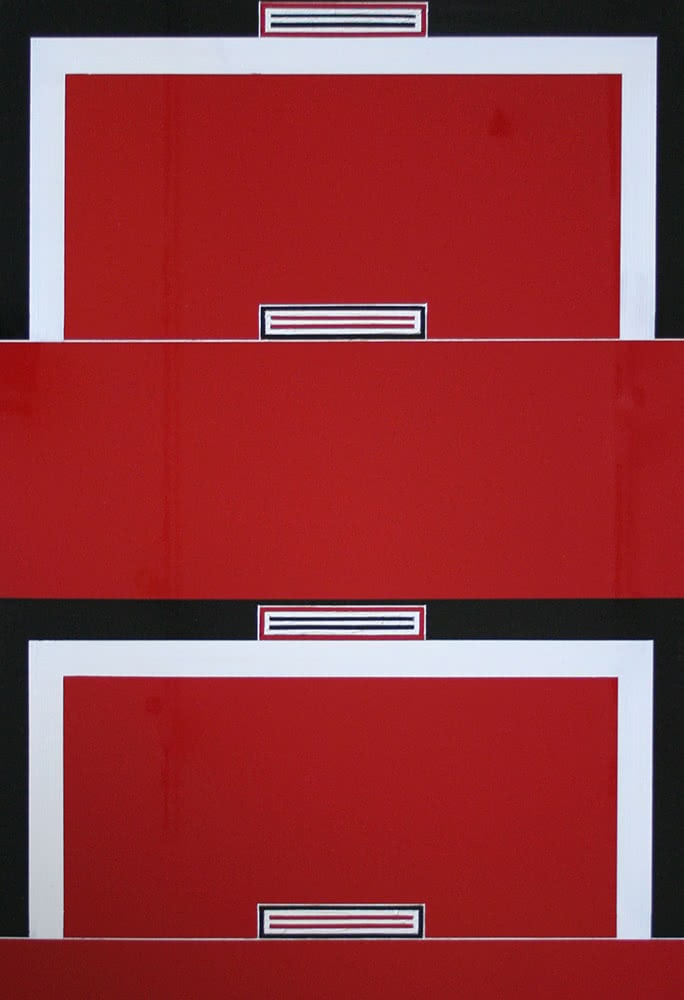 11.
Darryn George (b. 1970)
Folder #5 2010
Automotive paint on aluminium
71 x 51 cm
Signed, inscribed Folder #5 & dated 2010 verso
est. $5,000 - 8,000
Fetched $4,500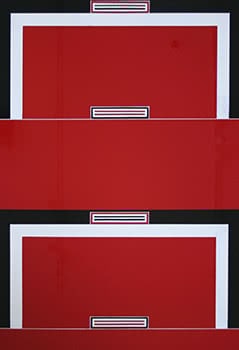 Relative size
Warren Feeney says of the series of works from which this came: "…George's paintings quietly and convincingly persuade, reconciling the aesthetic, symbolic and philosophical in refined and elegant images". Darryn George's Folder #5, 2010, is compelling, satisfying and crisp.
George (Nga Puhi) references tututuku panels of the Maori meeting house, and specifically the Poutama (Stairway to Heaven). The resulting images allow for multiple meanings and associations. Aerial plans, diagrams, stairways to a higher understanding or heaven; the latter suggested by the artist of his Christchurch Art Gallery installation of 2008, are possibilities aside from a pure pleasure based on abstraction only. His altering bars and fields - or rectangles, of red, white and black, white delicate lines, and repeating patterns are played out in Folder #5 in a thoughtful and subtle manner.
The artist has looked to the examples of Mondrian and the de Stijl movement, through to Peter Halley, Bridget Riley, Sol Lewitt and Donald Judd. These traditions and that of local modernist abstractionists such as Gordon Walters are transcended in George's work through their quiet connotative power and their compelling optical play of advancing and receding colour and the judicious balancing and disposition of shapes.