The Silich Collection - Tuesday 12 October
Thu, 16 Sep 2021
Auction: *6:30pm Tuesday 12 October
*provisional date
A mercurial personality, David Silich was as enthusiastic in his art collecting as he was wide-ranging in his reading and interest in world affairs. Born in Whangarei in 1944, but having built a career in the financial sector in Europe, he had always been attracted to fine craftsmanship, amassing a large collection of medals, medallions and antiquities in his office in Switzerland. Buying New Zealand art only became a major preoccupation in his last decade with his return to living part of each year in the Auckland region.
Initially he was drawn to depictions of the beaches and mountains of the regions, images which reminded him of the country that he had left behind when he had emigrated to London in his twenties. Coming from Northland, he was attracted to the work of modern painters who could evoke the spirit of the north such as Helen Campbell Brown (1917-1986) whose paintings of Mahurangi and Pakiri captured long stretches of sand, sea and blue sky.
Key figures who underpinned the development of the arts in Northland with important connections were also of interest to him. Oil paintings by Adele Younghusband (1878-1969) who had helped establish the Whangarei Art and Literary Society took their place alongside watercolours of Oruaiti Beach and Pohutukawa in bloom at Waipu Cove by Kathleen (Kitty) Airini Vane (1891-1965), the daughter of distinguished surveyor and chronicler of the Battle of Gate Pā, Captain Gilbert Mair.
As well as representational art, David was also keenly interested in the development of abstraction in painting here, understanding and valuing the role of travelling women artists such as Louise Henderson (1902-1994) and Jean Horsley (1913-1997) in connecting the local art scene to radical changes in art in Europe and America in the post-war period.
Always interested in maverick figures who came from the regions (like himself), David ensured that his collection included a Mamaku painting by Ted Bullmore (1933-1978) which dates from the period after the expatriate's return to Rotorua and the Bay of Plenty in 1969. The largely self-taught Tauranga abstractionist Arthur Dagley (1919-1998) was another painter whose work David valued for its consistency and uniquely textural approach to port and harbour subjects.
Knowledgeable about the careers of many New Zealand artists, David usually aimed to acquire a range of work by each artist in varying media and of different subjects.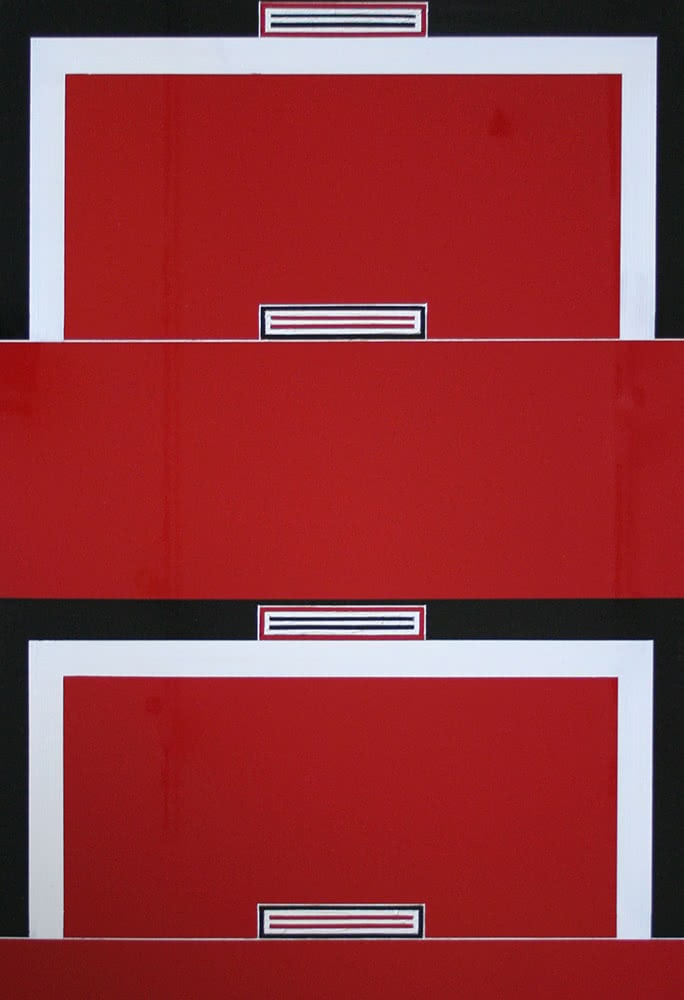 These meaningful connections and coincidences fueled only some of David's voracious collecting. His acquisition of iconic images of the north was matched by a complementary desire to comprehensively collect nineteenth and early twentieth century classic landscapes of the southern lakes and fiords. Believing that oil paintings of subjects such as Milford Sound were overlooked and underrated treasure in the art market, he pursued works at auction vigorously. Amassing over 50 works by John Douglas Perrett (1859-1937) whose contribution to the development of the landscape tradition in New Zealand has been insufficiently recognized, gave David enormous satisfaction.
Removing works from their frames, he planned to cover cabinets doors and the interior walls of his New Zealand residence with snowy mountains, gushing waterfalls and glacially blue lakes.
On his six monthly visits to Auckland, David would also visit the studios of young artists, buying their work in order to encourage them to continue their practice. In this way, David gained enjoyment from having made a contribution through direct patronage, watching with delight as a new talent entered the local art world.
Although assembled in a remarkably short period of time, the Silich Collection is distinguished by its range and depth, with both emerging and established artists represented. The Silich Collection exhibits a singular ability to provide insight into the careers of many less celebrated artists, as well offer intriguing and unusual examples of works by some famous names. It is a collection built on love of art and the pleasure taken in being surrounded by its beauty
Linda Tyler