Important & Rare Art Post Auction Report
Wed, 14 Apr 2021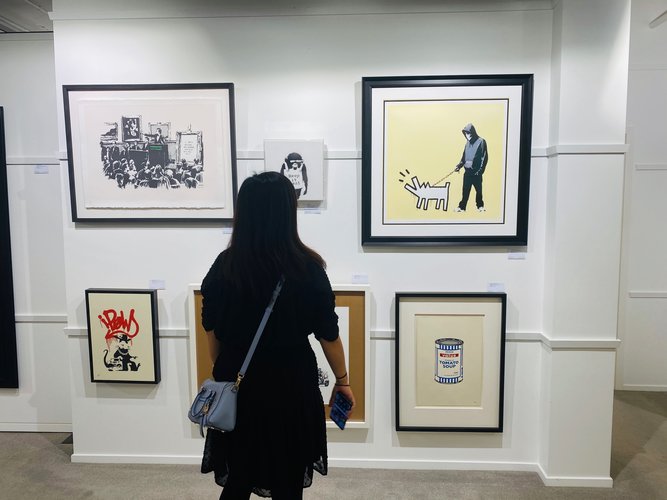 In April, 2016 International Art Centre became the first auction house in New Zealand to sell a painting for over a million dollars. This historic event saw Charles Frederick Goldie's A Noble Relic of a Nobel Race realise $1.37 million. Five years later, at our recent Important & Rare Auction that record was surpassed when, after thirteen minutes of spirited bidding from the floor, phones and internet Banksy's, Keep It Real sold for $1.74 million. As the auctioneer paused for breath, the room filled with exuberant applause which continued throughout the evening as further record prices were achieved.
For directors Richard Thomson, Frances Davies and the International Art Centre family the jubilation was welcomed as a fitting soundtrack to the celebration of our 50th Anniversary year. Record prices for Contemporary New Zealand art were numerous and in lot order included works by: Anne Shelton - $13,810, Paratene Matchitt - $36,030, Nigel Brown - $32,433, Stanley Palmer - $46,645, Robin White - $216,200, Robyn Kahukiwa - $64,867. A record price for early 20th century painter, E G Edwards of $33,600 was also achieved. Returning to the international Banksy market, world records were attained for two of the five Banksy prints offered. Choose Your Weapon (Soft Yellow) fetched $468,450 and Morons achieved $255,855. International Art Centre is one of the top three performers in the global Banksy market. Since June 2020 the inclusion of works by Banksy has lead to our auction catalogues being viewed by an extensive international audience; the benefits of this are ongoing, with one of the most pleasing aspects being increased off-shore interest in New Zealand art. Along with this, we continue to attract interesting international paintings such as the keenly contested work by German artist Sigmar Polke. This work sold for $204,200 to a New Zealand collector who succeeded against off-shore interests.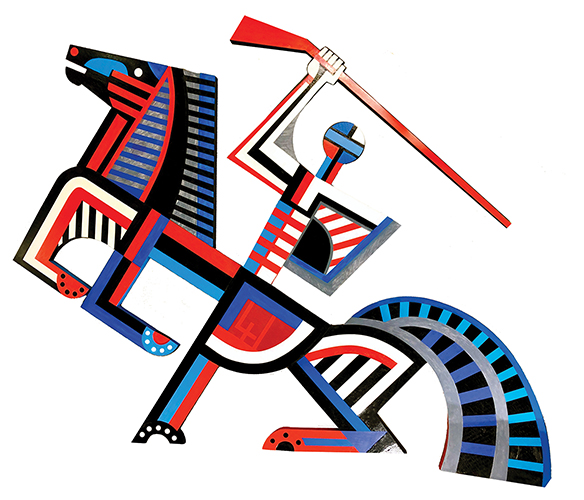 Other highlights contributing to a sale total of $5.22 million included Bill Hammond's Choreograph Screen - $144,000, Gretchen Albrecht's Floe - $120,010, Don Binney's Mexico D.F. - $120,010 and Frances Hodgkins The Cow - $132,130. A photograph by Fiona Pardington achieved $51,000 and one of six works by Toss Woollaston made $54,054.
A work by Philip Clairmont exceeded estimate selling for $34,235 as did an oil by Karl Maughan which went for $40,800. There were two works by Michael Smither on offer, one from the collection of the artist's daughter which made $70,200. Peter Siddell's Old House, Avondale, estimated at $15,000 - 25,000 sold for $50,450. Traditional works by Peter McIntyre, John Barr Clarke Hoyte, Charles Blomfield, Laurence William Wilson, Sydney Lough Thompson also performed extremely well.
Our thanks to all who attended the sale both in person or online through our bidding platform and App, along with our telephone bidders. It was a night to remember and positive confirmation of the value of art on so many levels.
Prices quote include buyers premium
SELLING? Entries Always Invited
Contact one of the team:
Richard Thomson - richard@artcntr.co.nz
Mobile 0274 751 071
Maggie Skelton - maggie@artcntr.co.nz
Phione 093794010
Luke Davies - luke@artcntr.co.nz
Phione 093794010