August Auction breaks records
Thu, 16 Aug 2018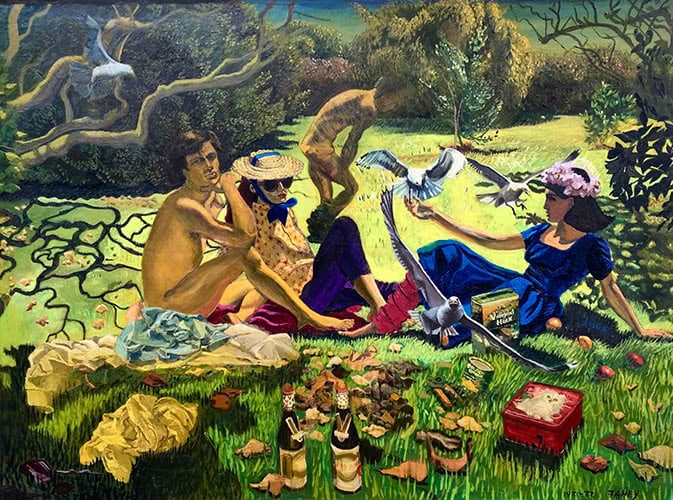 Important and Rare Art held 14 August, 2018, comprised of 98 works of both historical and contemporary, from a number of private collections, most notably works from Auckland's Chunn Family Collection.
Lot 1 by Don Binney, a screen print made $15,000 against its $7000 - 10,000 estimate. A record for this screen print. Also a record was Bill Hammond's Singer Songwriter - not just a record for that subject but a record for a Bill Hammond edition. A Len Castle bowl went for $7,250.
Luncheon on the Grass by Jacqueline Fahey sold for an artist's record of $47,000 plus bp. Based on Edouard Manet's controversial painting from 1862, Le Dejeuner sur l'herbe, it had been purchased directly from the artist in the early 1980's and had only just come back from Christchurch Art Gallery's Fahey exhibition 'Say Something'
Also from the Chunn family, Michael Illingworth's A Calvery for Jim from 1970 attracted some strong bidding rising from an opening bid of $50,000 to finish at $76,000 plus bp
Shag and Vehicular Ferry by Don Binney, a large and impressive painting on the market for the first time since 1969, was sold for $350,000 plus bp making it over $400,000, the second highest price of the night.
Felix Kelly's Lighthouse Maine attracted strong bidding and selling on the night for $36,000 just above the top estimate of $35,000. This sets a new auction record and exceeds the previous record price of $27,000 at International Art Centre a year ago.
In April we achieved a record $82,500 for Karl Maughan. This week we got $40,500 for a work, probably the 3rd highest price at auction.
After A Hundred Years, Kapi Kapi, An Arawa Chieftainess estimated at $180,000- $260,000 attracted huge media interest and rightly so, given it was an unknown work and had only just surfaced for the auction. It was knocked down for $384,000 to loud applause - a record for a small scale Goldie - International Art Centre holds the top three prices for Goldie, $1.377 million is the highest price, that was in April 2016. The subject of the painting, Kapi Kapi was one of Goldies favorite sitters who he painted more than twenty times. T
Gottfried Lindauer's most famous painting Heeni Hirini and Child fetched $199,000 plus premium, making it a record price for a Lindauer on the New Zealand market.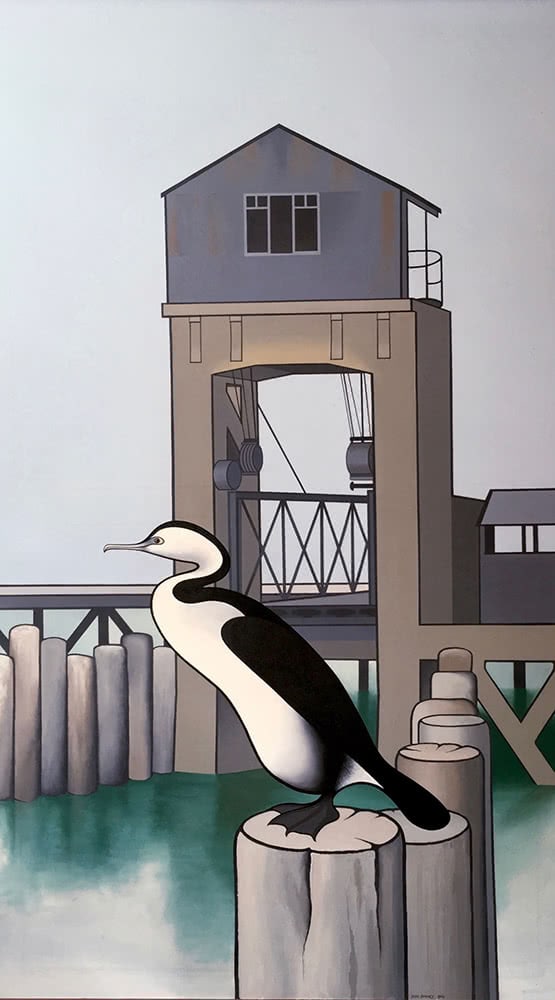 A View of Auckland City from Mt Eden's cone Rangitoto, painted in 1860 by John Barr Clarke Hoyte sold just above the top estimate for $41,000. This was not the only watercolour to fare well, all three John Gully sold under hammer, another work by Hoyte made $12,000 and two Margaret Stoddart made top estimate. A Blomfield estimated at $7,000 - 10,000 made $11,500. So there was no shortage of buyers for historical art - a specialised area for International Art Centre
Graham Sydney Deborah Bay Otago Harbour estimated at $60,000 - $80,000 went for $86,000.
Peter McIntyre was represented by three works in the sale and White Cliffs and the Rangtikei River was always going to be a winner, selling for $40,000, while his central North Island painting Ngauruhoe sold for $25,500. A third work Woman of Hong Kong made $6,000 post auction. No other auction house in the world comes close to International Art Centre when it comes to Peter McIntyre - the same can be said about the works of C F Goldie.
Peter Siddell Pool sold for $102,000, with an estimate of $80,000 - $120,000. A small work estimated at $7,000 - 10,000 made a whopping $20,500. Another work Eastern View went for $24,000. International Art Centre is the leading reseller for this artist too, with $191,000 being the record price achieved.
, Le Chevalet by French artist Albert Marquet attracted strong international interest and sold for $48,000 plus premium. It had last appeared at auction in London earlier this century and came from a New Zealand estate
Over $2,250,000 of art changed hands on the night. In April 2018 International Art Centre set a new benchmark for a mixed vendor auction - $4million changed hands then in a major sale that included selected works from the Dame Kiri Te Kanawa Collection - The sale total this week is the send highest total on the New Zealand art scene this year. Further proof of a growing and robust art market