Catalogue Live - Important & Rare Art 14 August
Wed, 25 Jul 2018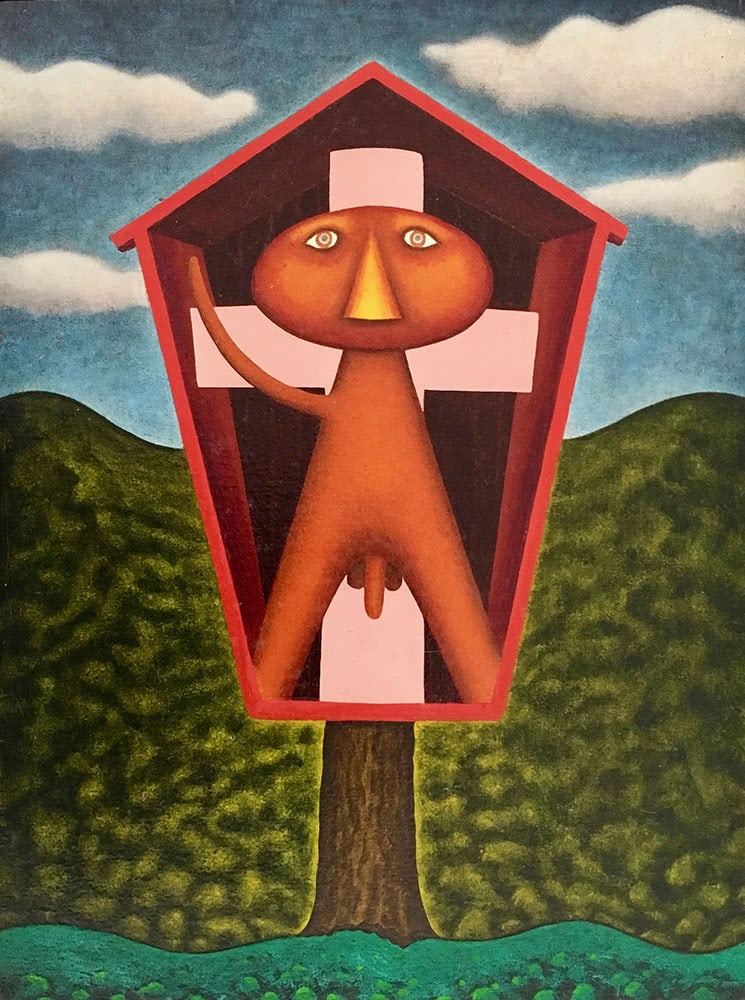 Important & Rare Art 7:00pm Tuesday 14 August
Viewing exhibition times
International Art Centre, 202 Parnell Road, Auckland
Tuesday 7 August 10.00am - 5:30pm
Wednesday 8 August 9:00am - 5:30pm
Thursday 9 August 9:00am - 5:30pm
Friday 10 August 10:00am - 5:30pm
Saturday 11 August 10:00am - 4:00pm
Sunday 12 August 11:00am - 4:00pm
Monday 13 August 9:00am - 5:30pm
Tuesday 14 August 9:00am - 3:00pm
View this publication on the Issuu website
Entries include thee works by Charles F Goldie, one owned by Olive Goldie up until 1983, the other a recent discovery titled "After A Hundred Years, Kapi Kapi', 1918 and an early study painted in Paris.
An important work by Gottfried Lindauer from the V E Donald collection
Don Binney's Shag & Vehicular Ferry, 1969, a large scale and spectacular work by the artist on the market for the first time in nearly half a century along with another oil and a his most popular screen print
Works from the Chunn Family Collection:Jacquline Fahey's iconic 'Luncheon on the Grass 1981-82', Toss Woollaston, two Pat Hanly, Michael Smither, Peter Stichbury, Dick Frizzell and a small Colin McCahon A 1970 Michael Illingworth on the market for the first time since it was purchased at the Barry Lett Galleries exhibition of 1970.
A small Gordon Walters painted in 1979, also on the market for the first time together with two very rare 1940s Milan Mrkusich. A 1974 Pat Hanly 'Lion Rock' (image can be seen on our Facebook page) - all on the market for the first time in decades. A classic 1966 Motorways by Robert Ellis, formally in the collection of Terry MacNamara.
The most important work by Felix Kelly to ever see the auction market in New Zealand and likely to eclipse the $27,000 record paid in our August 2017 auction.
Four works by Peter Siddell including a large scale 1980 masterpiece
A Frances Hodgkins watercolour
Mid Century modernists, Rudi Gopas, Olivia Spencer Bower, I G Fife, John Weeks and Adele Younghusband - two good Garth Tapper also feature.
The historic New Zealand watercolour collection of Arthur Thomas Pycroft. John Barr Clarke Hoyte, John Gully, Thomas Warner. Other historic works by George O'Brien, Elenor Kate Sperry, G E Turner, James F Scott, Maud Sherwood
With a serious modern theme the sale also includes top quality examples by contemporary artists Max Gimblett, Karl Maughan, Jeffrey Harris, Stephen Bambury, large scale Stanley Palmer & a major work by Dick Frizzell. Two Michael Stevenson oils and two works by Philip Trusttum also feature.
A Grahame Sydney oil
Two Raymond Ching
Two lovely oils by Peter McIntyre - New Zealand's favourite 20th Century landscape painter - one a large scale Rangitikei River scene, the other from his publication 'New Zealand'
Two Margaret Stoddart and a significant watercolour of Auckland Harbour by John Barr Clarke Hoyte has also been consigned. A Nelson estate that includes never before example by S L Thompson and Grace Butler. Two Charles Blomfield, Alfred Walsh, C D Barruad and Vera Cummings
A foreign section that includes an Albert Marquet from the artist's catalogue raisonne and with impeccable provenance - another a South African oil painting by Jacobus Hendrik Pierneef along with other South African and Foreign works.
A large Piera McAthur, Steve Harris, Roy Good, Hye Rim Lee, David Bromley & others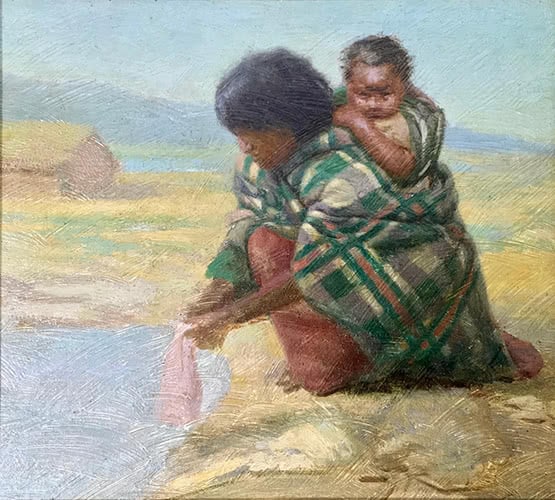 Enquiries: Contact one of our specialist auctioneers
Telephone +64 9 379 4010
Richard Thomson - richard@artcntr.co.nz
Mobile 0274 751 071
Maggie Skelton - maggie@artcntr.co.nz
Telephone +64 9 379 4010