Paolo Canetti
About Paolo Canetti
Canetti's first solo exhibition was held at the Isola Gallery Milan, 1967. These works were a departure from those of a youthful impressionistic period. During that time Paolo had worked with other young Milanese artists, known as the Group of Ten.
The next few years marked an interesting period of research and a foray into analytical cubism inspired by contacts with the Japanese painter and sculptor, Azuma. An exhibition of these works was held at the Gallery Cannocchiale.
From 1968 profound social changes began to take place throughout Italy. Canetti, always an attentive observer, pictorially recording these events in his work. Paintings from this period portray the increasing industrialisation of the workplace and countryside. They feature machines,factories and workers,often capturing a sense of conflict.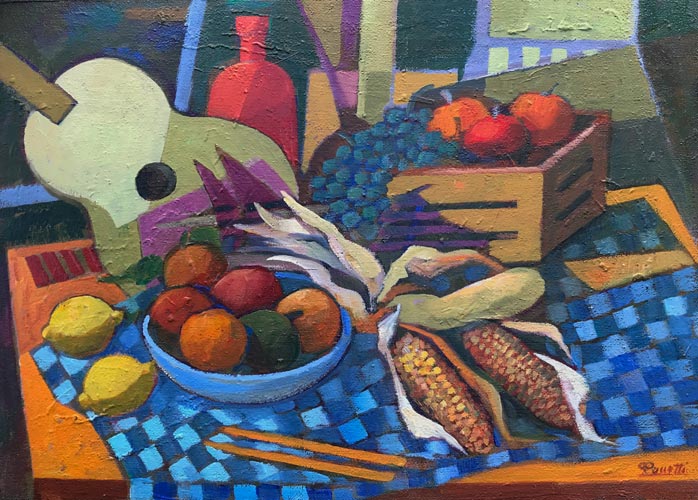 After 1970 Canetti began to travel, paint and exhibit throughout Italy. He chose to spend much time in the South studying agriculture and peasant life which gradually featured more strongly in his work. These earlier paintings, sometimes in watercolour, can be seen as a forerunner of the distinctive style that developed over the next thirty years.
His paintings from the the mid 1980s are of fishermen, flower gatherers, shopkeepers in Tuscan and Southern Italian landscapes. While his subject matter is of the ordinary Canetti's solid, almost cubist compositions are distinctively different. The palette also, is unique. While the works radiate colour, there is an overall softness to the finished work.
Canetti is represented exclusively in the Southern hemisphere by International Art Centre.