Bid remotely and download our new App
Mon, 03 Aug 2020
International Art Centre offers remote online bidding at our live auctions - and shortly we will be using the same platform for our Art at Home auctions.
The new platform went live at the end of July.
Click here to access the Online bidding platform Please note this new system requires separate registration and current International Art Centre Member logins are not compatible.
Digital and apple users: You can also download the International Art Centre app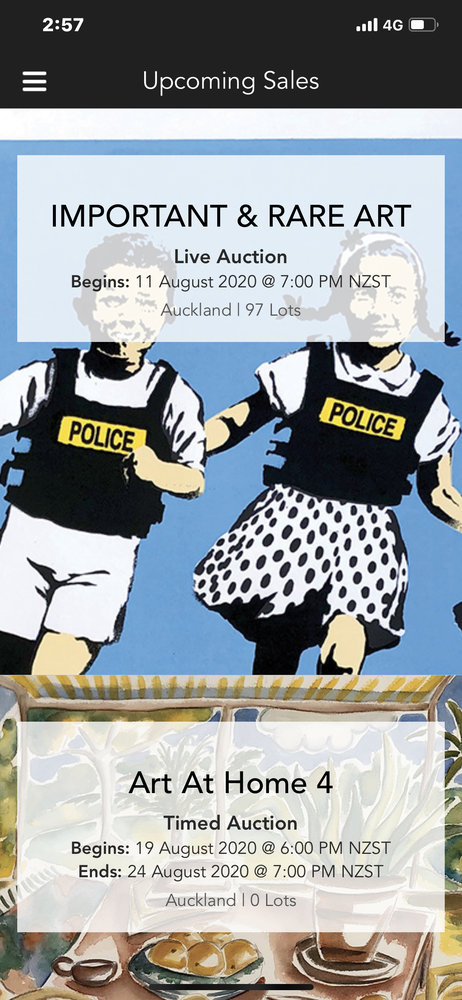 The new bidding platform allows you to browse catalogues, enjoy the auction in real time and place bids from your own PC during the auction if you are unable to attend. And if you don't have a wifi connection, you can bid and browse using our exclusive app from anyone in the world on a mobile device, both Android and digital. You'll never miss another International Art Centre auction.