30June 2020 A Big Night With Even Bigger Results
Sat, 04 Jul 2020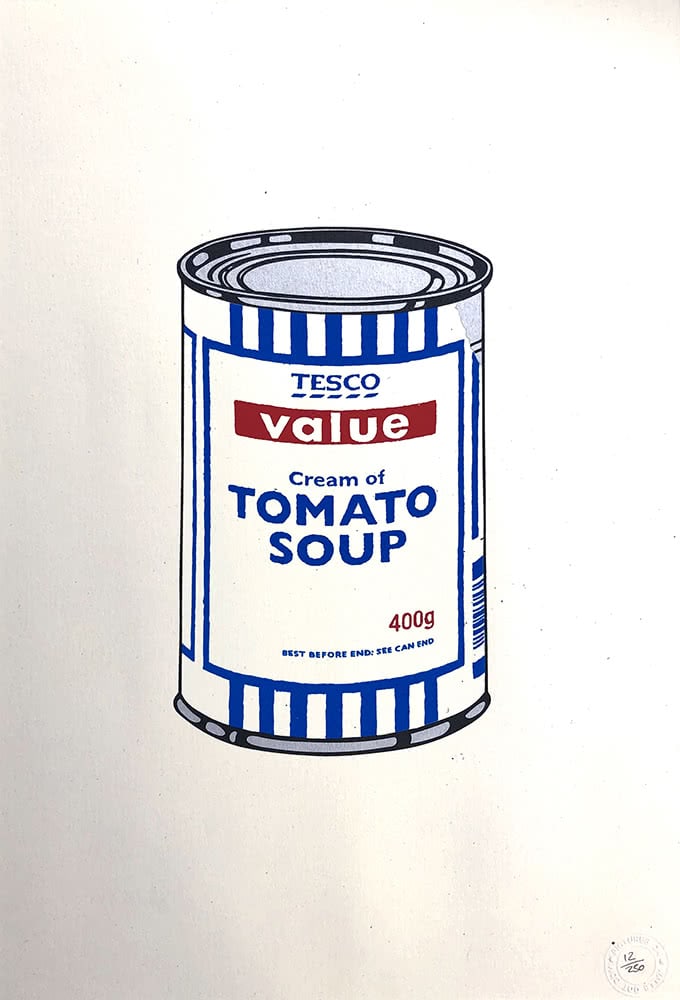 Banksy fever was witnessed in our salesroom with the offering of three works from a New Zealand collector who had purchased them in London in 2005. Record prices were attained for two of the prints with Soup Can realising NZ$62,462 and Weston Super Mare fetching NZ$49,249. At NZ$54,054, Golf Sale fell short of achieving a world record by NZ$400. Excitingly, all three works were purchased by determined New Zealand bidders leaving underbidders from the USA, England, Japan, Australia and Europe having to wait until next time. The Banksy prints attracted a great deal of public and media attention culminating in one of the most exhilarating sales of our 50 years.
The mystery surrounding the works and identity of Banksy is a global phenomenon and during our Banksy journey we were privy to some intriguing whispers regarding the worlds most famously anonymous street artist. We were told he once dated a Kiwi girl, and that whilst it is widely assumed that Banksy lives in the United Kingdom, this is not the case. One indisputable fact that we can attest to, is that the energy, curiosity and general fascination generated by these works of art affirmed beyond doubt the power of the printed image. Works by other international artists including Andy Warhol, Joan Miro, Pablo Picasso, Alexander Calder and Feng Zhengjie all exceeded estimates.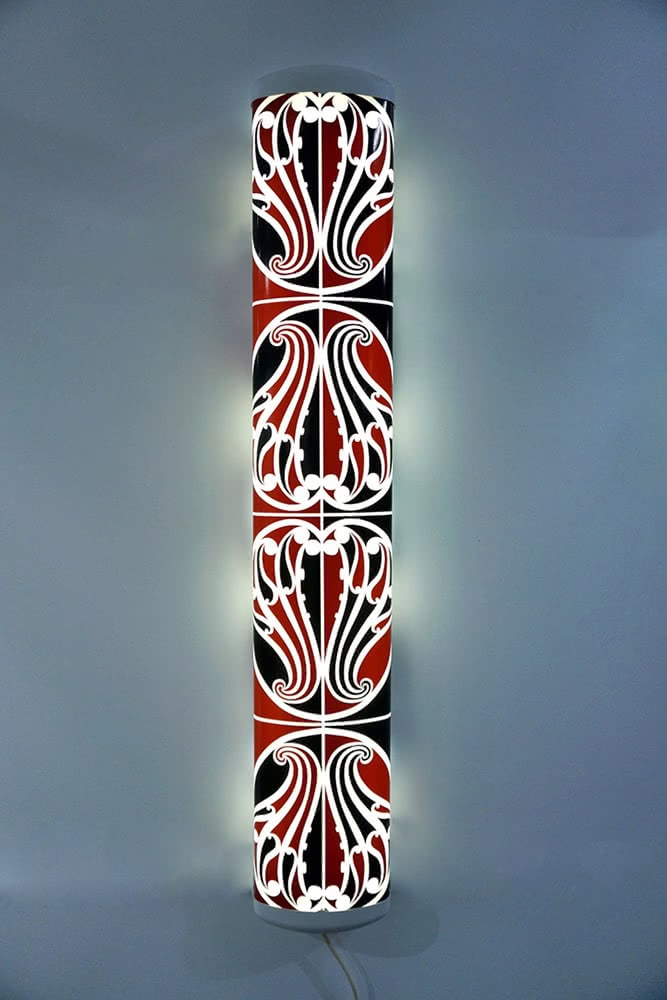 The Collectable Art auction saw a record price achieved for Michael Parekowhai's fluorescent light housing with Bosom of Abraham surpassing our November 2019 result and fetching $27,627. Gillie/Marc Schattner's popular Big Boy,Jasper fetched $20,420 whilst a work by Tim Wilson made $42,042, auction records for both these artists. Another highlight of the evening saw artist Fatu Feu'u stand and recite the words contained in his work, Love Poem. A second round of applause followed when bidding for the mixed media piece quickly rose to $19,219 against an estimate of $8,000 - $10,000, also an auction record for the artist.
Two Gordon Walters prints were on offer. Tama fetched a record $27,627 and Amoka $18,108. The increasingly sought after ceramics of Len Castle, consigned by Auckland collector Ron Sang, were all sold under hammer. A small oil by Michael Smither titled Supply Vessel Ngamotu Wharf, made $9,609, doubling its reserve. Another work by Smither sold for $7,330 against a $2,000 - 3,000 estimate. Karl Maughan's Aorangi fetched $27,037. All four works by Tom Esplin sold under hammer, as did the four Marcus King paintings. A Goldie print of the Good Joke made $5,100. ​The sale was attended by a large crowd. Lively bidding took place in the rooms with further action via phone and our online bidding platform. The post lockdown period is one of considerable buoyancy for the New Zealand and global Art Market.
Prices include buyers premium